Cookies policy
When you log in to our website, we may need, subjected to your choices, to install one or several cookies during their legal period of validity.
The Cookies we emit have several purposes:
Establish statistics on the visitor rate.
Improve the website's interest and ergonomics.
Allow or facilitate your navigation on the website and therefore adapt our offers and messages in a personalized way (language used, display resolution, operating system etc.).
You can configure your navigation software so that the cookies are saved or rejected according to your choice. You can also configure your navigation software so that the acceptance or the refusal of the cookies is punctually suggested to you, before a cookie may be saved.
If you have accepted in your navigation software that the cookies can be saved on your Terminal, the cookies integrated in the pages and content you have visited could be temporarily stored in a dedicated space of your Terminal. They will then only be legible by their issuer.
If you refuse the cookies to be saved, or if you delete those already saved, you will no longer be able to benefit from certain features necessary to browse on certain pages of our website. When necessary, we disclaim all liability for the consequences in relation with the degraded functioning of our services.
Privacy statement
Ranch Computing is committed to protect the private lives of the users of its website www.ranchcomputing.com. All the private information will be sent and stockpiled in total security on the site's French host (AWS). Ranch Computing may collect some personal information concerning the users of their site and can transfer that information to its partners, especially when sending you emails (newsletter, special offers…). According to the General Data Policy Regulation (GDPR) and the Law of 6th January 1978, referred to as the "Law on Information Technology and Civil Liberties", you have at any time a right to access, amend, port, limite or delete all of your personal data. If you wish to exercise this right, please send an email to contact@ranchcomputing.com or by mail to Ranch Computing, 189 rue d'Aubervilliers, 75018 – Paris, France.
The website www.ranchcomputing.com and its extensions have been published by Ranch Computing (SARL, 189 rue d'Aubervilliers – 75018 – Paris – RCS Paris 492804547).
Secure payments
The various stages of the payment process between the purchaser and our payment system PAYPAL are fully encrypted and protected. The protocol used is SSL linked with e-banking.
This means that information linked to the order and the bankcard number do not circulate unencrypted on the internet. The bankcard number is not printed out onto documents, invoices, credit card receipts or other print-outs. The merchant does not have access to card numbers. PAYPAL does not keep card numbers once the payment transaction has been transmitted to the merchant's bank.
This means that nobody has access to purchasers' card details either electronically or via print-outs. The risk of a client's bank card number being "hacked" when purchasing on our websites with a PAYPAL is nil.
Use of the service
Ranch Computing Company strictly respects your right to protect your privacy and personal data as well as the various provisions that apply to this area, including the French Law on Data Processing and Personal Freedom and the General Regulation of Data Protection in Europe in relation to the collection, use and storage of your personal data.
1. WHAT PERSONAL DATA IS COLLECTED?
1.1. What constitutes personal data?
Any information relating to a natural person that either identifies that person or would allow that person to be identified, whether directly or indirectly, such as your name, telephone number, e-mail address or any non-public information.
1.2. Cookies and anonymous data
The use of the Services may require a cookie to be stored on your device.
A cookie does not enable you to be identified: it stores information relating to your use of the website that Ranch Computing Company can read during your later visits in order to make your browsing experience more straightforward.
This information is stored for a period of 13 (thirteen) months.
You can manually delete this information using your computer or smartphone by following the process applicable to your operating system and/or web browser.
In the event that you have chosen to reject cookies, the functionality of the website will not be available.
Ranch Computing Company may choose to gather anonymous data relating to data and traffic generated when your smartphone or computer is connected to the website such as your internet service provider, your IP address, the type of browser used and its version, the length of time you spend logged in, and so on.
This data is collected, without limitation, in order to meet the legal obligations of Ranch Computing Company and may also be used for statistical purposes in order to analyze the way in which the website is used, and by how many people, and in order to improve the website by adapting it to your needs and tastes. Such data is never used in conjunction with your name.
When making use of the Services of the website you may be required to disclose personal data to Ranch Computing Company, particularly when registering via your Account.
1.3. What personal data is gathered?
In accordance with the law, the transmission of personal data is optional and is subject to your express agreement to make use of the Services.
Ranch Computing Company collects certain information that you provide to it, including but not limited to:
Your given name.
Your e-mail address.
Your telephone number.
The company for which you work.
Furthermore, when you download the Application and make use of the Services, Ranch Computing Company collects the following information automatically: The type of hardware used, the operating system used,the unique identifier of the device used to connect.
You are hereby given notice that this processing is carried out exclusively by Ranch Computing Company.
2. WHO IS THE DATA PROCESSOR?
Ranch Computing Company collects and processes personal data that you provide to it in order to provide the full functionality of the Services.
The personal data that is thereby collected is used by Ranch Computing Company in order to manage and secure the website and to manage its database of customers and users.
Ranch Computing Company reserves the right to notify you of any of its offers, events, products or services as well as any new features or conditions governing the use of the website.
You may at any time adjust the information that you wish to receive, or unsubscribe via the link provided for this purpose in each newsletter or marketing message, or by sending an e-mail to contact@ranchcomputing.com.
Personal data collected in this manner are stored and retained for the entire term that you retain your Account and for 3 (three) years after deletion of your account.
3. TO WHOM MAY MY PERSONAL DATA BE TRANSMITTED?
Ranch Computing Company undertakes to refrain from communicating, assigning or transferring your personal data to any third party except with your prior written consent, except where legally required to do so or upon the request of the duly authorized competent authorities.
4. HOW ARE MY PERSONAL DATA SHARED?
4.1. Security in relation to accessing your Account
You are entirely and solely responsible for access to your Account. You undertake not to permit the usage of your Account by any unauthorized third party for any reason whatsoever.
Ranch Computing Company cannot be held liable for any identity theft or fraudulent use of your Account or for any loss or damage thereby arising, whether to you, your spouse or partner, the Members or any third party.
4.2. Encryption of the personal data
Ranch Computing Company uses its best endeavors to collect, process and store your personal data in a secure, confidential environment to preserve the integrity of your data.
Accordingly, the Ranch Computing Company encrypts all personal data using SSL encryption.
Ranch Computing Company undertakes to use its best endeavors to develop and implement procedures designed to limit unauthorized access and to restrict the use and disclosure of your personal data and Content shared via the website and you acknowledge that such undertaking is necessarily subject to the inherent risks of the digital environment and consequently of the internet.
5. WHAT RIGHTS DO I HAVE OVER MY PERSONAL DATA?
RANCH Computing informed the French data regulators (CNIL) that DPO Master has been appointed as a Data Protection Officer (DPO). This designation has the following reference number: DPO-65125. The starting date is 08/08/2019. The DPO can be reached by email: dpo@ranchcomputing.com
According to the General Data Policy Regulation (GDPR) and the Law of 6th January 1978, referred to as the "Law on Information Technology and Civil Liberties", you have at any time a right to access, amend, port, limite or delete all of your personal data.
You may exercise such rights without giving a reason and without charge by sending an e-mail to contact@ranchcomputing.com or by writing to the following address: Ranch Computing 189 rue d'Aubervilliers, 75018 Paris, France.
At any time you may, subject to a legitimate reason, object to the processing of any personal data relating to you, including by requesting the closure of your Account, which shall entail the irrevocable and definitive deletion of your Account and all persona data therein within a period of 1 (one) month from such closure.
Your preferences
You can check and / or change your preferences about Cookies.
Ranch Computing's partners
Ranch Computing ensures that its partners care about personal data and privacy.
Opinions collection
Ranch Computing may contact you by e-mail to invite you to evaluate any services you have received from us to collect your feedback and improve our rendering services. We gather your feedback through an external firm, Trustpilot A/S ("Trustpilot"), which means we will share your name, e-mail address, and reference number with them. If you want to know more about how Trustpilot handles your data, you can read their privacy policy here.
For our servers: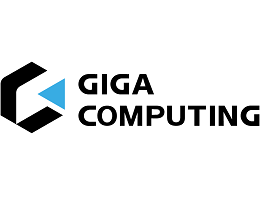 For our cooling system: