We have tested for you: Unreal Engine's Datasmith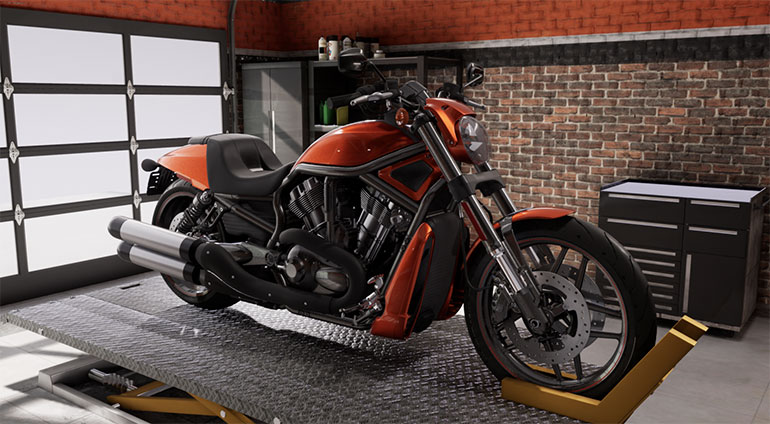 Requests for virtual reality increase more and more everyday so it seemed important to me to take a glimpse at it. Nowadays, some customers wish to have VR renderings in addition to still images and animation. What tools can we use in order to unify as much as possible all these productions?
After watching a few videos from ue4arch, xoio and also the stunning tests from koooolalala, I got convinced to focus on VR a few years ago.
To begin this new adventure, I chose the rendering engine that was featured in these videos: Unreal Engine.
However, after several attempts, I have set aside this type of activity: indeed the workflow was too troublesome for me. They were many tricks to remember: in order to prepare your scene in 3ds Max and to export it correctly, but also in Unreal Engine itself because its work environment is not at all archviz-oriented. Unreal Engine is mostly a real-time rendering engine dedicated to game design.
There were many rendering engines such as Unity or Autodesk Stingray. Stingray was quite interesting thank to its 3ds Max connection but the rendering seemed less realistic to me.
At the beginning of 2018, Autodesk announced that they would not sell and develop Stingray anymore. According to Autodesk there is only two main actors on this market: Unreal Engine and Unity. Hence, no room for Stingray. In the meanwhile, Autodesk and Unity ratified a partnership in order to make .FBX files better (this format was created in order to make the link between the 2 software) and fluidify the data flow.
In 2016, MotivaCG introduced a new tool to export 3ds Max scenes towards Unreal. It was a glimmer of hope. This development was repurchased and officially released at Siggraph 2017 by Epic (Unreal Engine developpers) under the name of: Datasmith.
It is currently in beta phase and I had the opportunity to test it for a few months.
After filling a form, you will (or won't) receive the agreement to become a Datasmith tester. Then, you have to install a recent version of Unreal Engine and of 3ds Max plugin. Then, the process is easy: you only have to export your scene from 3ds Max and to use the import function from Datasmith in Unreal in order to retrieve your scene. Import and export are a bit longer than a simple recording but it still faster and safer than the previous workflow.
In Unreal Engine, Datasmith do not foolishly import the geometry, it launchs a serie of optimisation so that your scene will be compatible with real-time: it eradicates the masked objects and the ones that are hardly discernible and it creates different levels of details (LOD) in order to allievate the geometry.
Also, the conversion of 3ds Max shaders into Unreal shaders is very interesting. As for me, I believe the conversion is rather efficient for Vray and Corona materials. Last but not least, Datasmith takes care of converting objects that are generated by plugins such as 3ds Max, RailClone and Forestpack.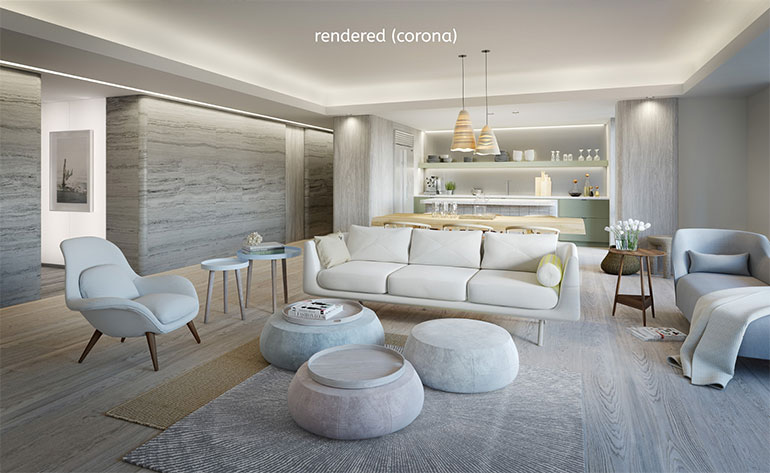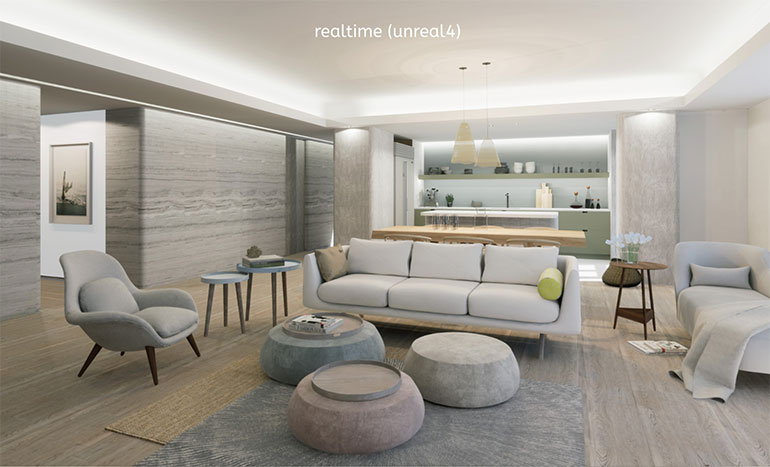 An export rapport allows you to make your scene Datasmith-friendly in order to have the most "usable" scene in Unreal.
There is no live update as we can often see it. If you change the geometry of an object in your scene, you will have to export it again so that you can update Unreal.
Once you are in Unreal Engine, comes the final phase of shaders correction, adaptation of light sources and placement of different tools of image calculation which are specific to Unreal Engine.
Datasmith made me regain interest to create new VR projects. This tool frees you from the unsatisfying part for a CG artist: modelisation and shaders transfer, in order to focus on the image.
Unreal engine is free for archviz and product vizualisation use. Datasmith, however, will be a paying plugin but at the moment there is no information about the price and the licensing mode.
To conclude, let's say that programmation lovers will love Unreal Engine as it allows you to create some scripts in order to turn on and off light sources, to open and close doors and also to change shaders in real time.
Christophe Bicchierai
To go further:
Datasmith presentation pages
https://www.unrealengine.com/en-US/blog/introducing-datasmith-a-workflow-toolkit-for-unreal-engine
https://www.unrealengine.com/en-US/blog/technology-sneak-peek-python-in-unreal-engine