We have tested for you: FlipFluid, fluids simulation for Blender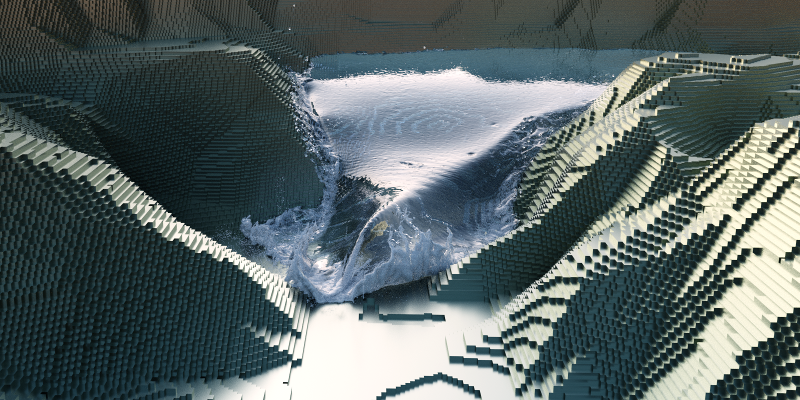 Splash! Let's talk about fluids simulation, a subject which still stands for wonder in the world of 3D computer generated imagery. Whatever the scale (large, like for the sea or a waterfall or small like for shampoo or a cream whirlpool), these images often generate a "wow! effect".
Several software exist to deal with fluids: from the war machine "Houdini" to RealFlow, Phoenix FD, Bifröst… We often hear jokes and teasing in studios between people who use competing software: A TD said the soft I mostly use was a pancake batter generator…
Florine, our Maya and Blender expert, decided to please Blender users by integrating the FlipFluid plugin.
Launched at the beginning of the year, this software is the first one to use a FLIP solver for Blender. This technique allows a faster speed of simulation -one of critical aspects in fluids simulation. For more information about the different methods to calculate lfuis simulation, I advise you the reading of this FX Guide article.
The very young FlipFluid already benefits from advanced features like scum creation, which is crucial for realistic rendering or viscosity parameters, compulsory as well for liquids like honey, melted chocolat or cosmetics. Its modern architecture also allows it to be multithreaded and to work on a GPU.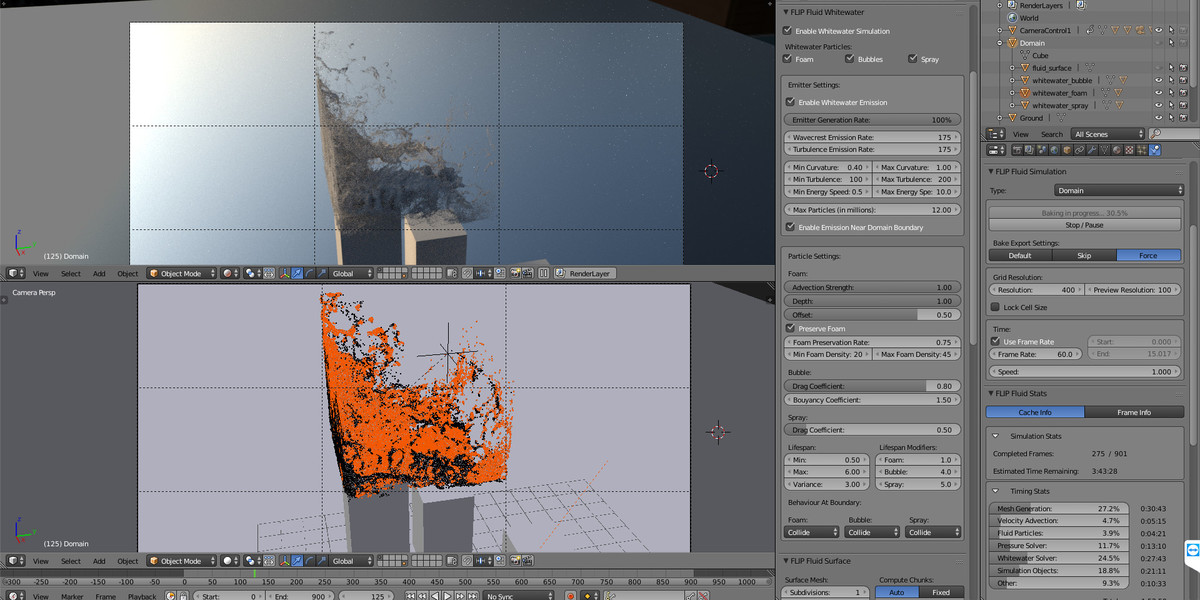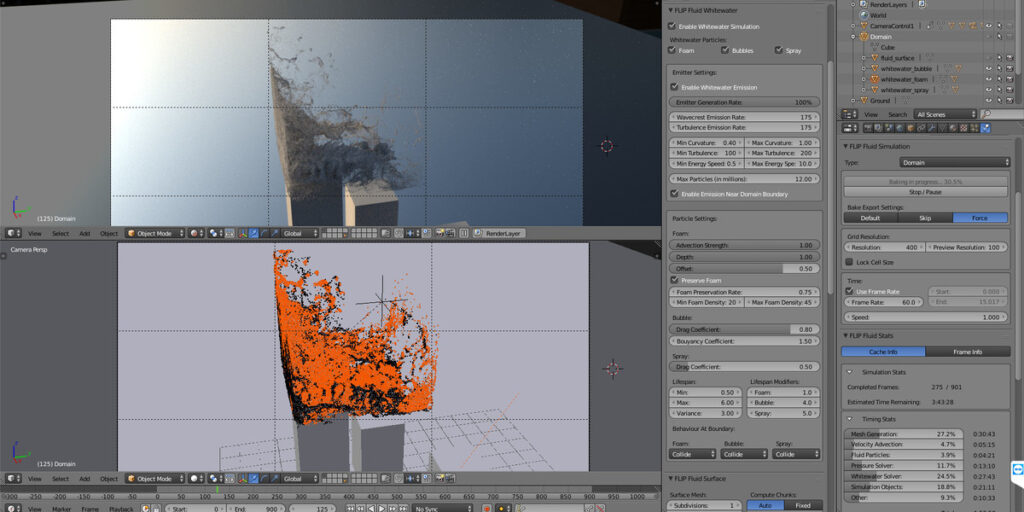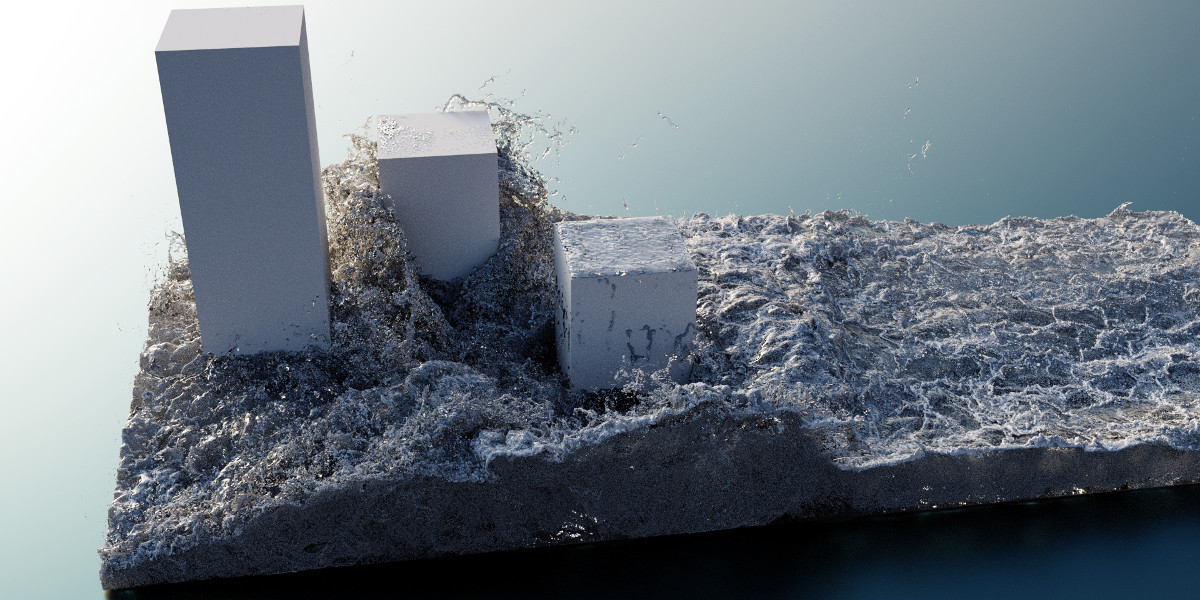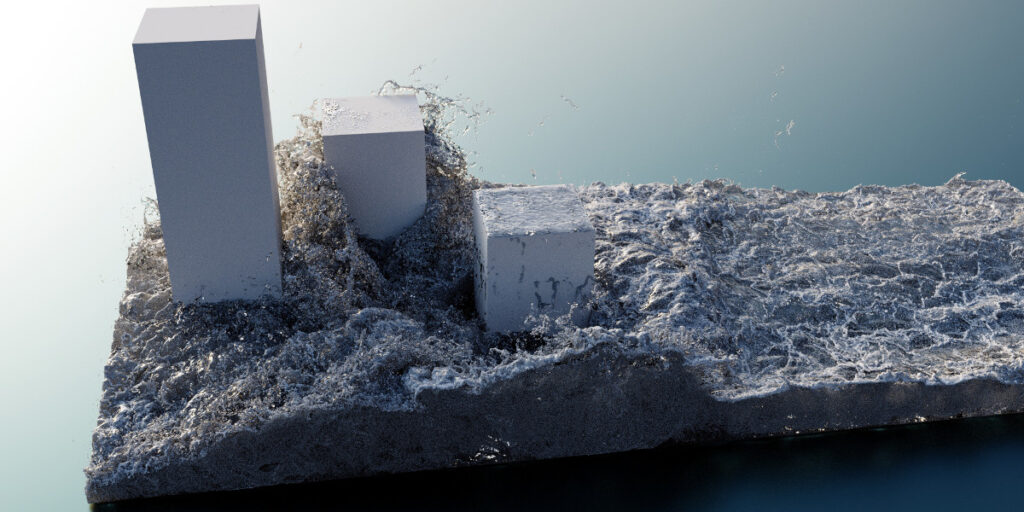 Blender users have now access to a modern and powerful fluids simulator. We look forward to receiving your images!
Research is always very dynamic in this field so I can not resist the pleasure to share a few videos with you.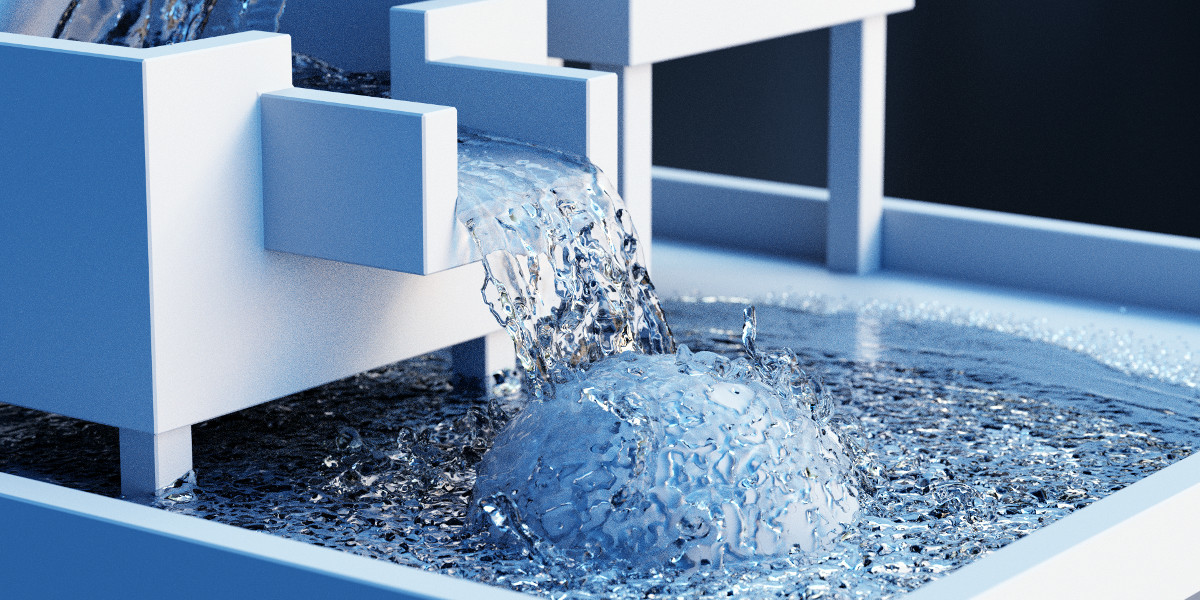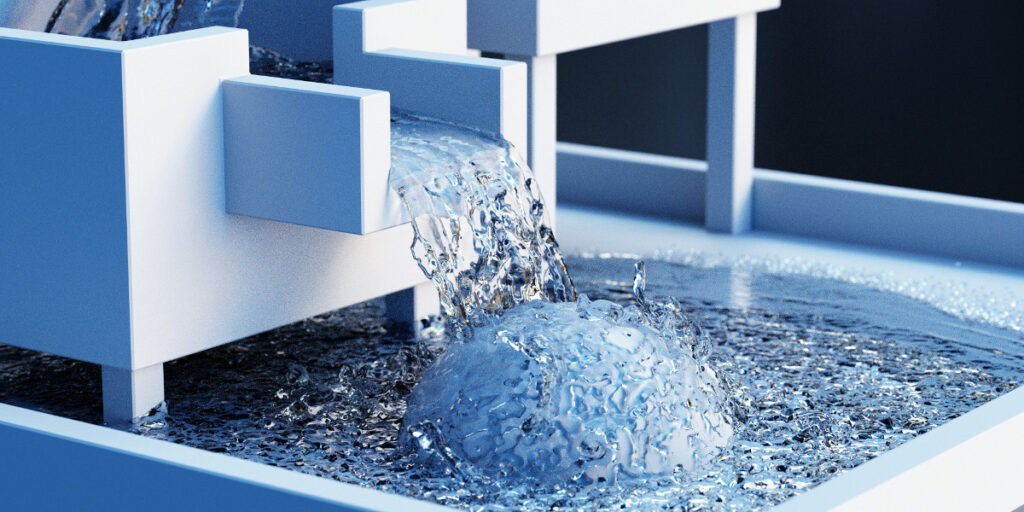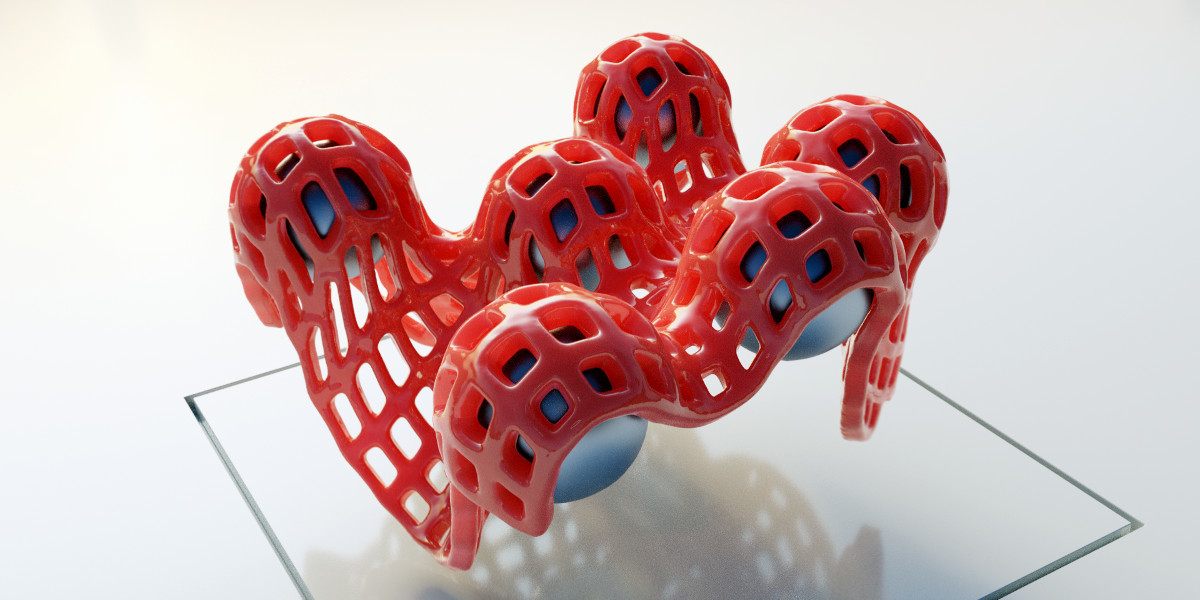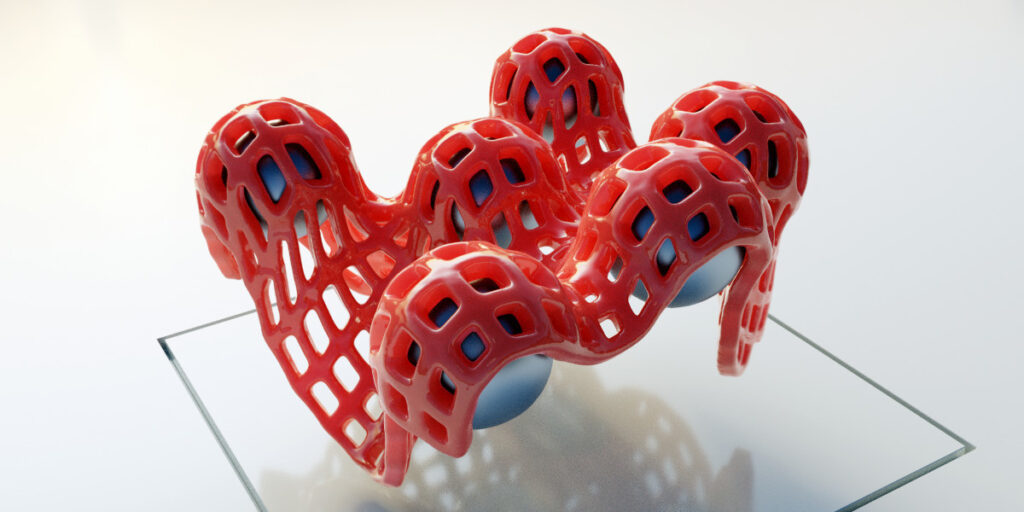 Christophe Bicchierai