Back from Siggraph 2019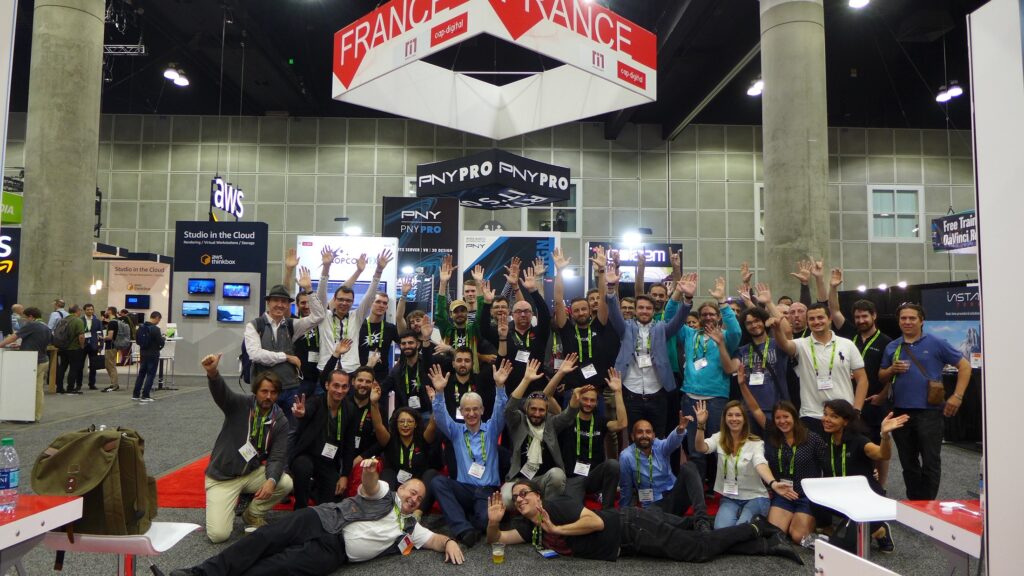 Announcements, exhibitors, keynotes…
One more Siggraph for RANCH Computing!
We take part in various events
throughout the year, but Siggraph remains my favorite one. It is THE show of
the founding fathers. Siggraph is a great mix of R&D papers, studio
presentations, publishers or hardware suppliers' announcements. It gathers a
multidude of encounters and exchanges along with a very rich programme and
openness to the 3D world that can not be seen anywhere else.
French Pavilion
On the French Pavilion, Golaem,
our gold nugget, presented the release number 7 of their crowd simulation
software with a new layout and a new nodal system. It enables gains in
productivity thanks to a very easy handling. We could also admire the Emmy Award they won this year for their technical
contribution to shows like Game of Thrones or The Walking Dead.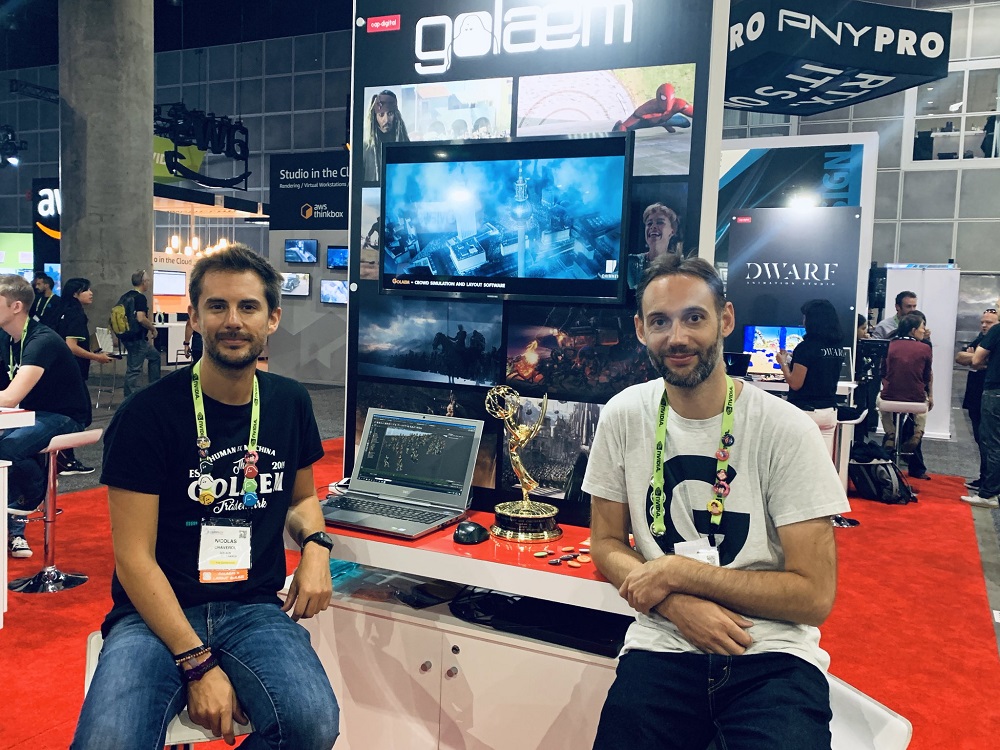 Another company is also
continuing its great development within the next few months: Mercenaries
Engineering. They publish 2 software: Guerilla Render and Rumba. Rumba is an
animation software and Guerilla is a renderer used for instance in the
Playmobil movie.
The approach of Guerilla is slightly different from other software but you can understand the philisophy and handle the soft very easily thanks to tutorial videos and examples of scenes. It is robust, clearly made for production with a proven approach. The team of developers is very close to its community of users: every new feature hits the mark.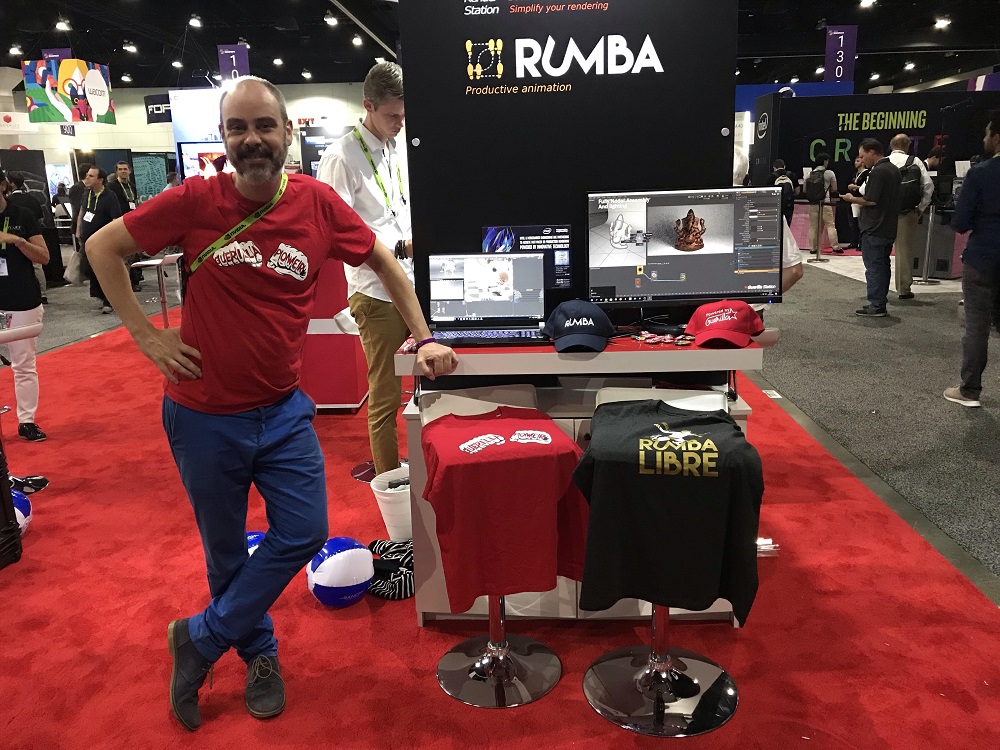 InterDigital is an R&D company. On the stand, you can make a 3D scan of your face. The 1st step was a shooting of the face in a cabin equipped with about 20 cameras and a lighting as homogeneous as possible. Then there is the photogrammetric reconstruction using AliceVision software. Then comes the work of the team. It consists in an automation of a system which produces a rig (geometry, blendshapes and basic textures). Siggraph was the opportunity for the team to show their research and test their developments on new faces.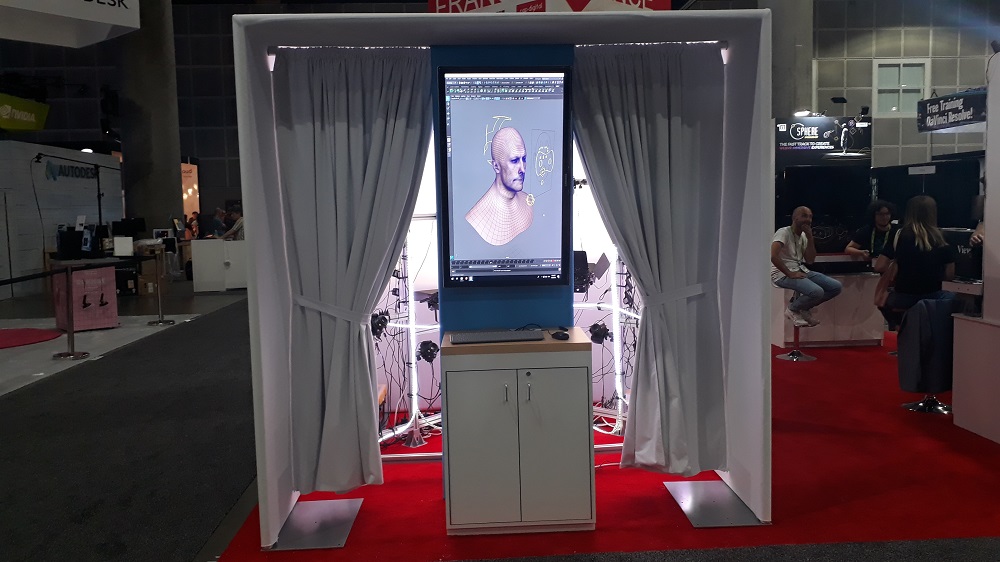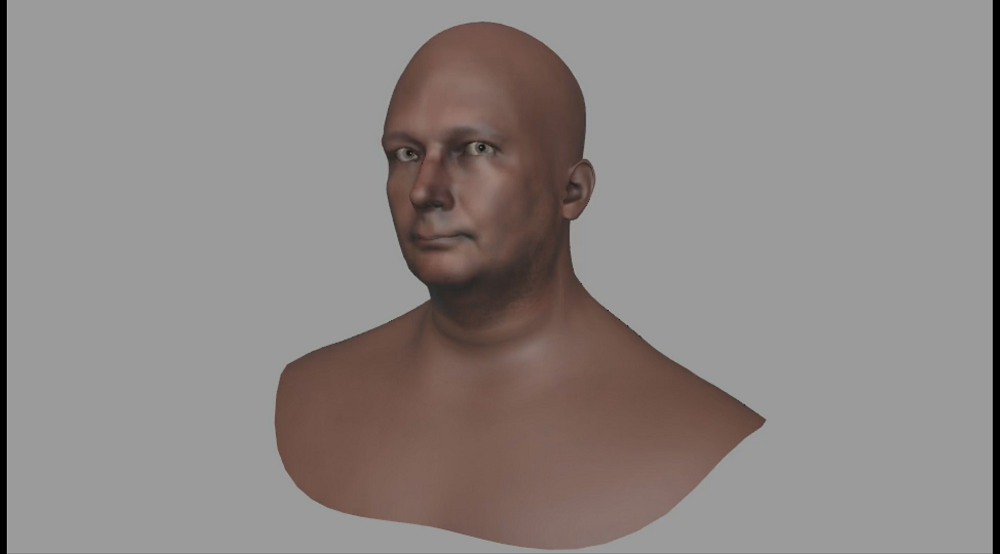 Autodesk BiFrost for Maya
Was Autodesk starting to
fear the rising interest for Houdini? The release of BiFrost for Maya might
suggest so. With BiFrost for Maya, Autodesk highlights a nodal and visual programmation
systemto create VFX like smoke and fire, of course, but also more advanced
effects like snow. The new MPM solver (Material Point Method) allows to try cloth,
fiber or granular simulations. Another good point: realistic previews directly
ion the viewport with Arnod. Ready-to-use graphs are available for an easy
handling and fast adaptation to your scene. The presentation looks promissing. Now
let VFX artists create scenes to get a better idea of the product.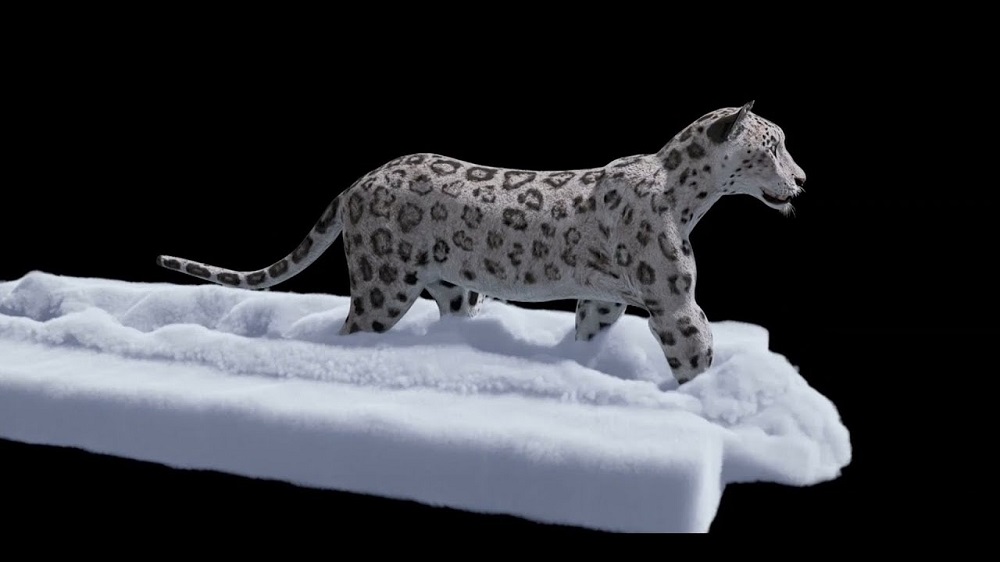 Nvidia, a staple
Of course, a multitude of graphic cards on the stand to run the applications of
partners, for rendering or artificial intelligence. It is naturally very
impressive on interactive rendering applications, but with RTX 8000 cards
costing €8,000 each.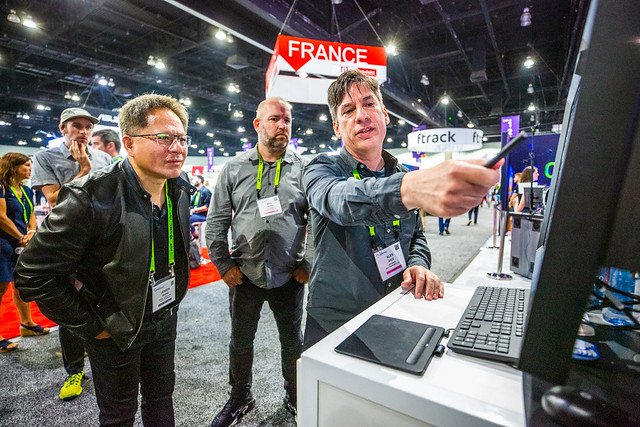 Another application caught my eye: GauGAN. GauGAN is an environment creation application using AI. It has been released a few months ago but I did not have the opportunity to talk about it. You delineate zones with plain colours (mountains, clouds, sea…) and GauGAN takes that concept and assembles images. The soft is in "lab" mode but it gives a good idea of what it could bring to matte painting in the future.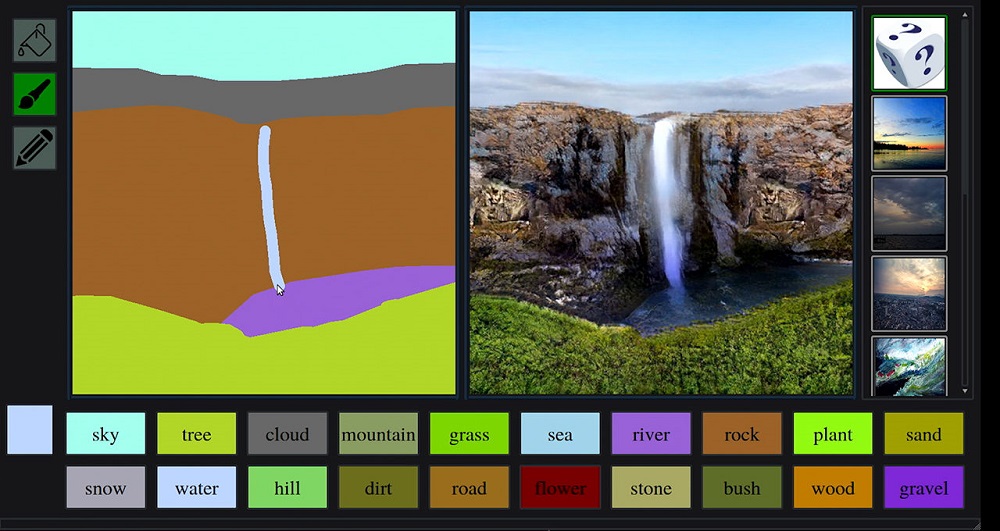 To test GauGAN: http://nvidia-research-mingyuliu.com/gaugan/
Keynote
The opening ceremony
introduced Victoria Alonso, Vice-President of Marvel Studio. Listening to
Victoria sharing her career experiences is clearly in my top 5 moments of this
year. So much passion, so much tenacity, such a great career! We've started to
see more and more women in this industry for the past few years and we meet a
lot of female students at shows but seeing a woman with such an important position
in a studio must be a great motivation source for all young women. Studios need
you! You can watch the keynote session here.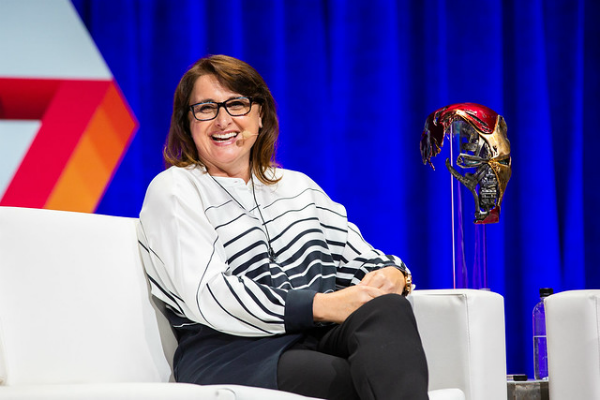 Computer Animation Festival
Talking about success, French schools won great prizes again this year in
the Computer Animation Festival: "Jury's
choice: The Stained Club" – Supinfocom Rubika (France) and
Best Student Project "Stuffed" – Supinfocom Rubika (France).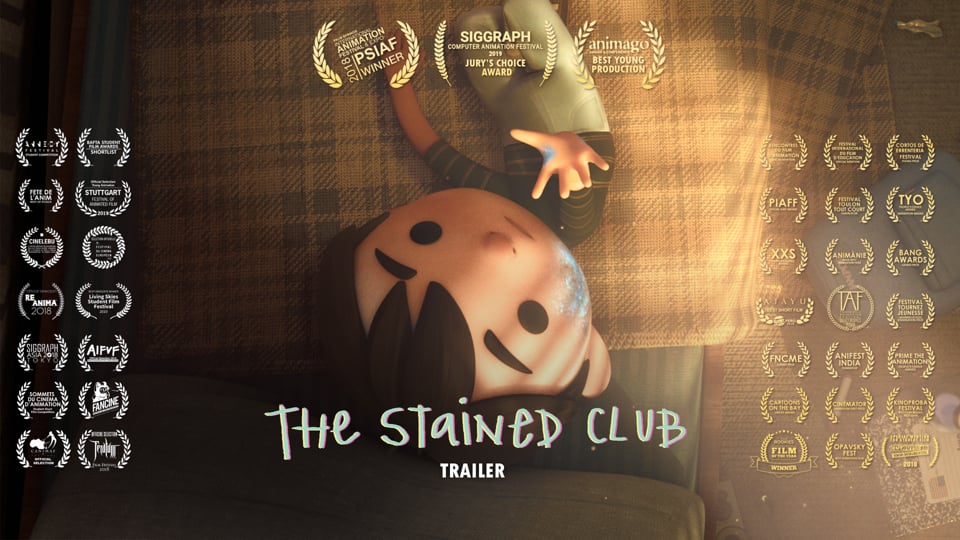 The RenderMan Art & Science Fair
The RenderMan Art & Science party is a must-attend event for geeks (and there
are a lot of them among us). During this event, you could see a presentation of
the new features of RenderMan and future developments. Dylan Sisson is the host
and always shows a live demo with a lot of humour. The culmination is the
presentation and the distribution of the "Walking teapot" (customized teapot based on
the Pixar release of the year – Toy Story 4).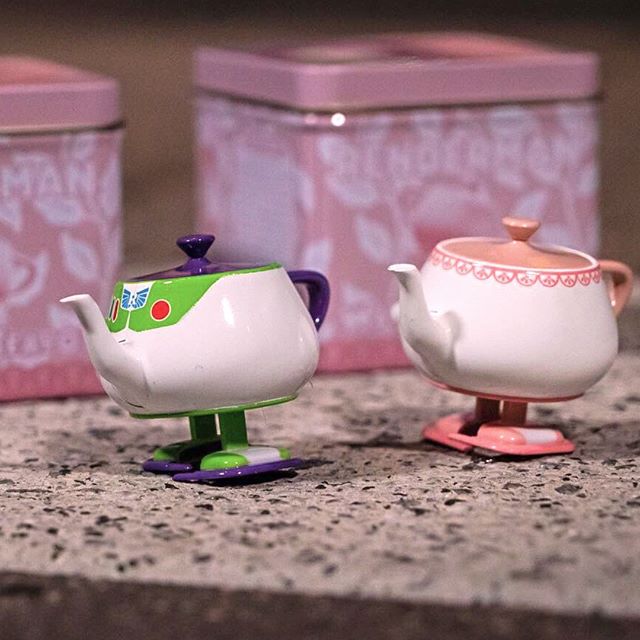 This year, RANCH Computing
has been sponsoring several RenderMan art challenges for a total of 23,000$ of
prizes.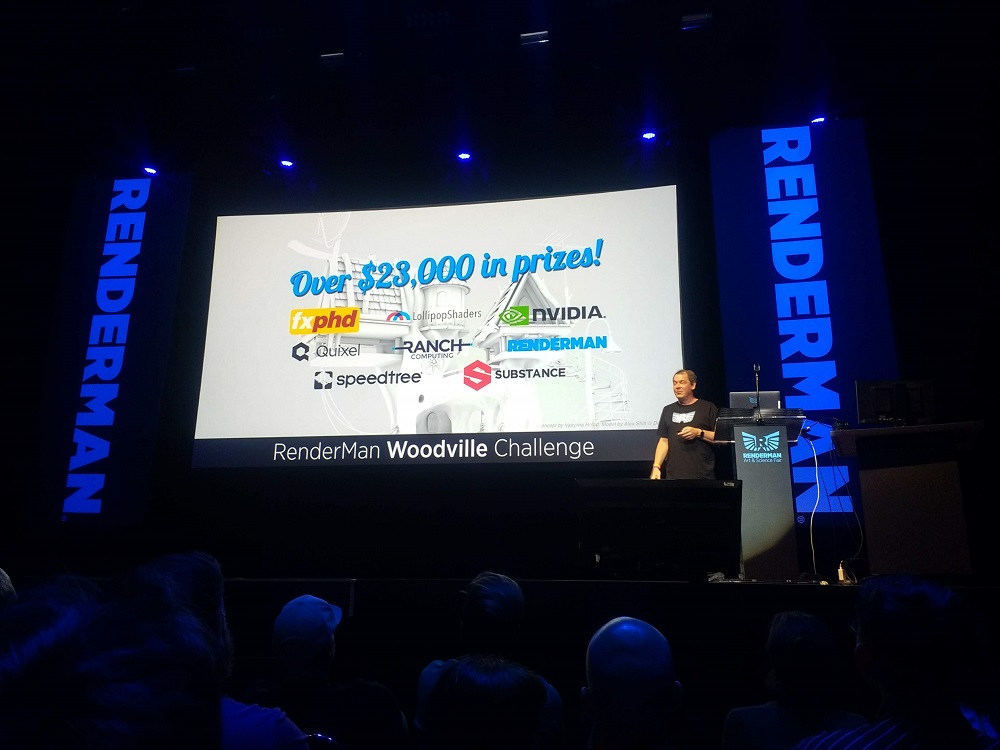 Emerging Technologies
This part of the Siggraph gathers projects in progress. There were a lot of
presentations about VR but also projects like a drone drawing tags or even the
(slightly creepy) possibility to pilot someone else's hand with electrodes and
electric waves.
I seize this opportunity
to thank our friends from Cap Digital and Minalogic, Stéphane, David, Claire and
Klio for their organization of the French Pavilion. We were a total of 16
companies occupying one of the biggest stands of the show (right behing Nvidia
and Unreal).
And of course, a MASSIVE THANK you to all the people who came to our booth.
We look forward to seeing you in Washington for Siggraph 2020!