Expert's words: Vincent Bachmatiuk, physically-based rendering expert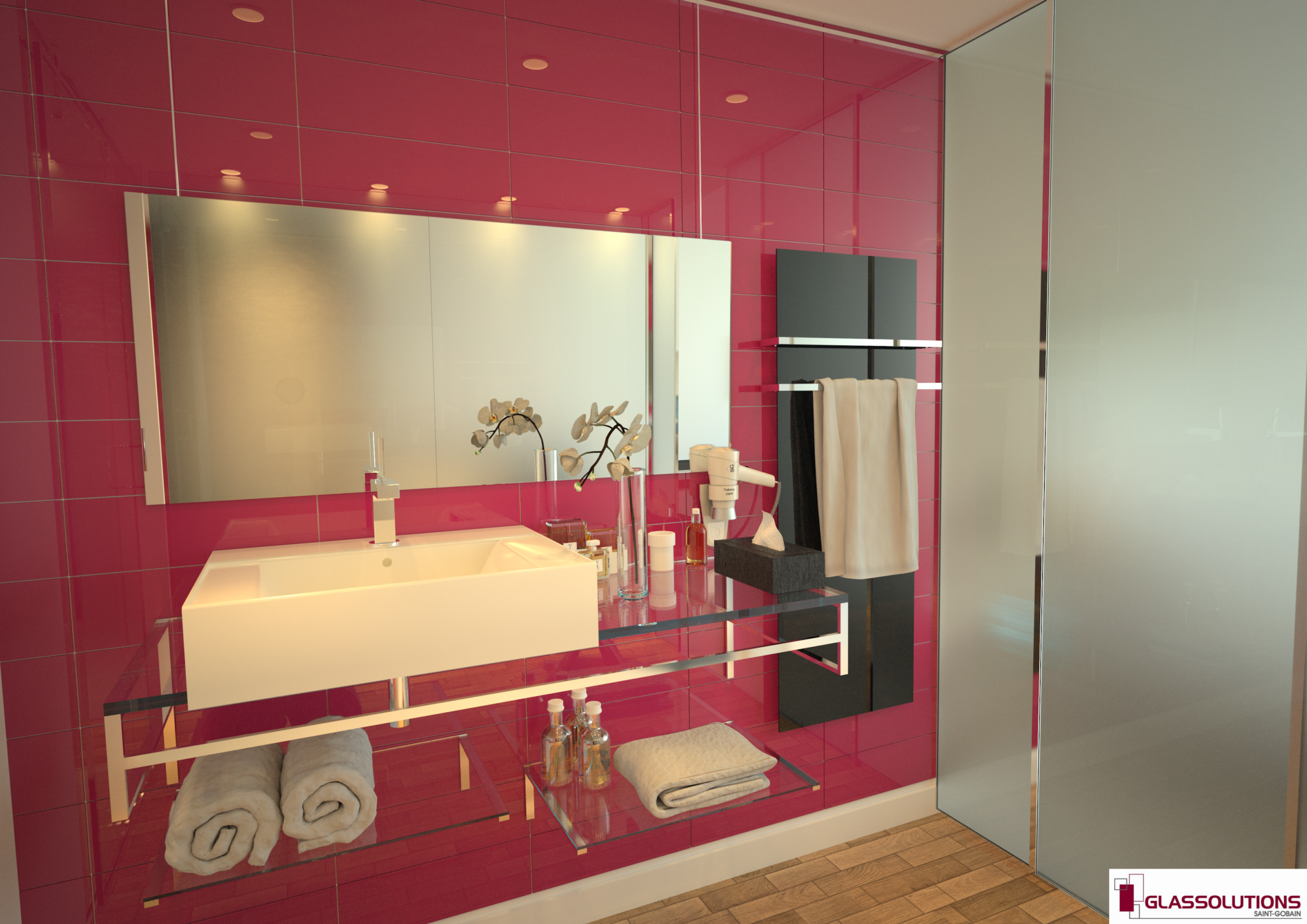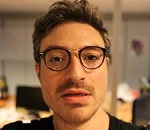 Vincent Bachmatiuk is a specialist in sciences and technology dedicated to the digital media field, and in particular for 3D and predictive physically-based rendering. He has made his skills available for 3D industry for a few years.
What are the challenges concerning spectral spectral physically-based rendering (PBR) for a company?
Being able to design Physically Realistic images in the range of spectral colours allows to ensure a final aspect through a precalculated image. Basically, this is material behaviour simulation.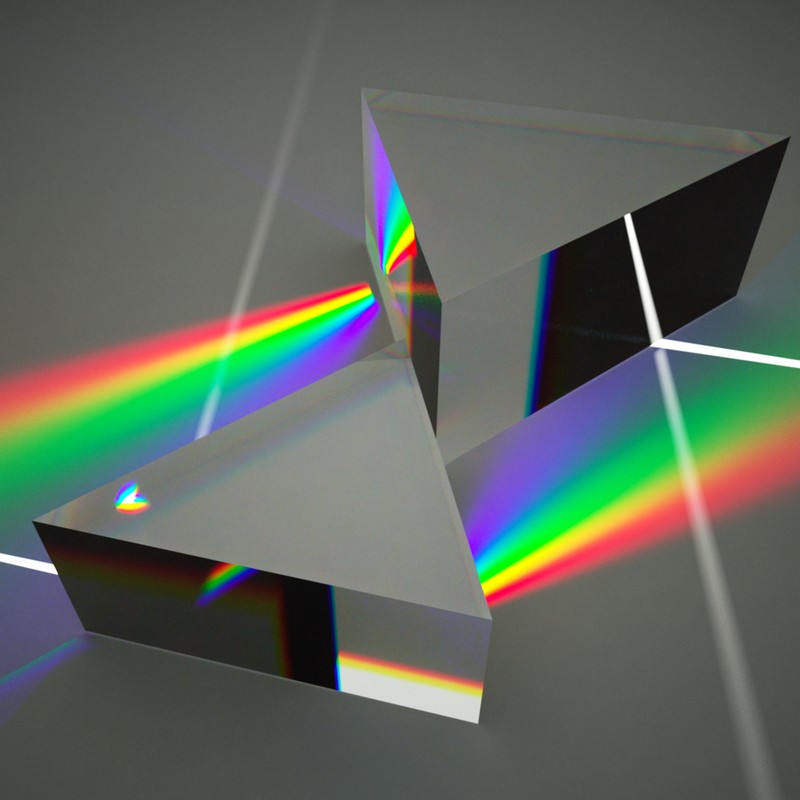 A render demonstrating Indigo's realistic light simulation (Wikipedia)
Historically, we find this kind of patterns that create value in automative, luxury, architecture, design review areas or product catalogs. These concerns attract more and more people who are willing to go further in aspect rendering, like fashion retail (such as for sneakers for instance). But also in R&D, in order to fill the gap between optical oriented simulation tools and more classical sRGB renderings. And last but not least to validate objectively the PBR renderings that you can design in real time for AR or VR.
In addition of Weta Digital, some of my teammates from the VFX area start to find it interesting, which is quite funny because the first publications came from the R&D of the film animation field. Paradoxically, some industries prefer to stick to non physical rendering because of the quality/price ratio. In other words: the perceived quality comparing to the cost of physical rendering. The adjustement factor being one of the artist talent independantly from the rendering skills: it is quite rare to find some CG artists who are very technical about rendering and very good at "artistic". This leads to the understanding that "physically realistic" rendering is not artistic. This misbelieve is similar to the stigmatisation that realist painters had to bear at the end of the nineteenth century.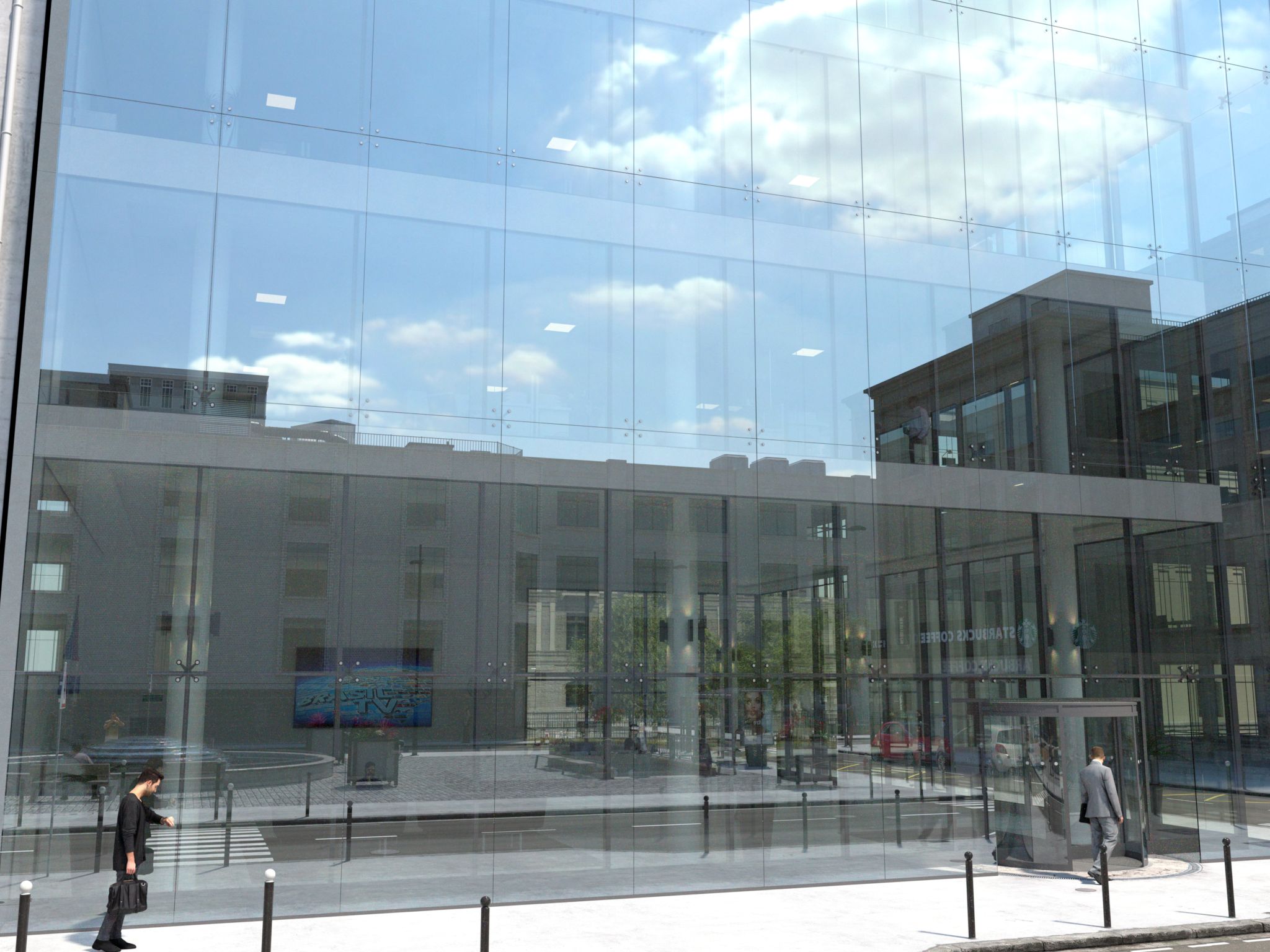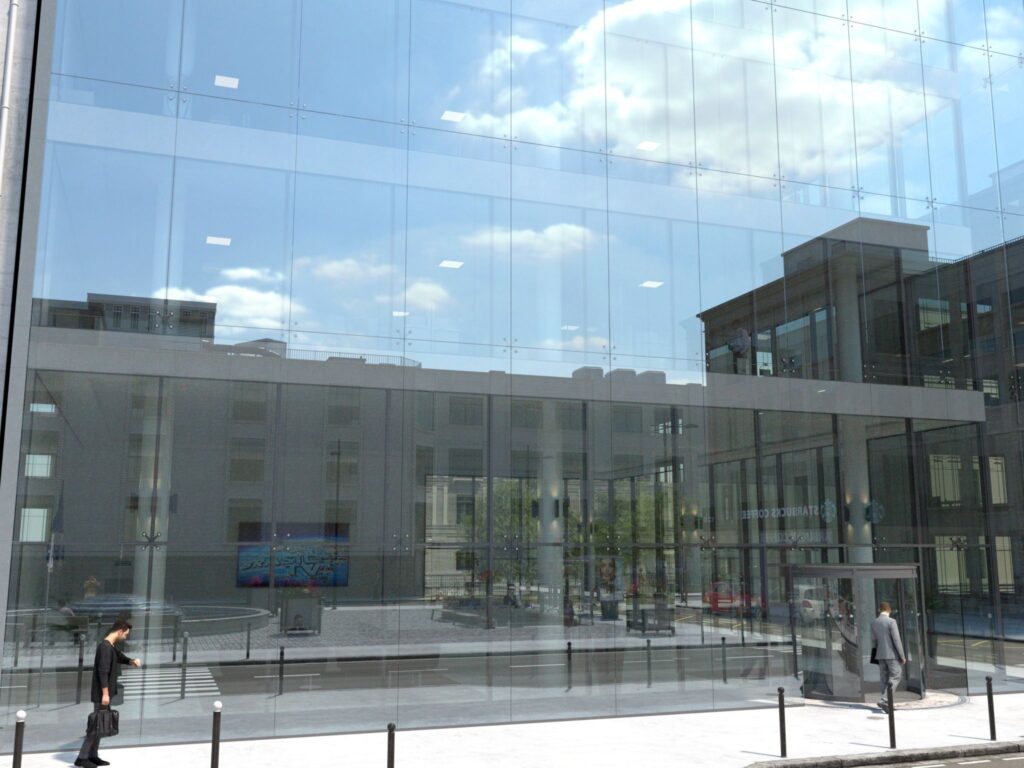 Images: Courtesy of Saint-Gobain
AR and VR are spreading to more and more lines of business. Which one from these two technologies do you find predominant in architecture nowadays and for what use?
Er… it's a quite difficult question! I witness many experiences with these two different sides of the same coin. Let's say that Real Time starts to be more and more realistic, which interests me more specifically. In Arch-viz field, VR is often used because it enables the viewer's full immersion. It is way more efficient than a beautiful picture in order to appreciate the volumes. AR in the Arch-Viz field is more interesting in the case of architectural refurbishement (to picture the differences) rather than on a vacant lot (where there is no point apart from the "wow effect"). These technologies are now considered as veritable tools rather than gadgets. I saw some AR examples in the land use planning or museography fields that were quite nice. To have the possibility to take a look at a landscape now, 3 years later, 20 years later or even a few centuries before works very well. There are also some wicked examples such as the The Human Race de the Mill / Epic.
I believe that the challenge is more about how the applied narration to 2D will transform itself in a world where people can rotate their head 360 degrees (you could focus on a detail while something critical for the plot is happening). Storyboarders will have to transform themselves, framing rules will evolve and there is even more to find out about and inspire yourself from more classical arts.
You are also a teacher for CG schools such as CIFAP. As tools, technologies and techniques are constantly evolving, how do you picture your lectures in 2040?
Ha ha!! I picture my lectures as fully digital: my pupils will use a VR mask, working through a secured VPN and using cloud ressources on working stations that wouldn't be more powerful than your smartphone. They will be located all around the world while I would be sipping on a Maï Taï at the pool deck.
More seriously, techniques are getting easier to use by adding some user-friendly interface layers. Similarly to 3D softwares which were so unhandy 10 years ago, the aim is to avoid wondering about the "how to" so that you can focus more on the creative aspect. Eventually, tomorrow's 3D will be totally different from nowaday's 3D and in order to take a glimpse at the volume creation process in the future, I recommend you to read the lectures that Marie-Paule Cani gave for the "Collège de France" or to watch some of the episodes of Star Trek Voyager… Deep learning about content creation is clearly a booming area and I think that the the game rules will have changed by 2040.
You were recently appointed as Vice-President of Paris ACM Siggraph, could you tell us about this association?
Being its Vice-President is a huge honour for me. I hope to rise to the challenge, as my predecessors. It seems a fair way to turn the tables by focusing on making as informative and as interesting events such as the ones I used to enjoy back in the days, as a student.
Paris ACM Siggraph is the French chapter about Siggraph. Its goal is to gather the people who have a common interest in theory, creation, realisation and application of digital design and intercative techniques (in science, engineering, health, commerce, industry, education, arts, etc.) so as to facilitate communication and understanding between humans and machines.
Credit of the image in the header: Vincent Bachmatiuk