We have tested for you: RailClone


3ds Max benefits form a great ecosystem of plugins and addons to complete its features.
Itoo software publishes 2 outstanding addons/plugins. The first one -Forest Pack- is widely used. Forest Pack enables to distribute a large number of objects in a scene (vegetation, most of the time). Well thought controls turned it into an archviz must-have tool.
The second one is RailClone. It is less used than Forest Pack but it is a great tool though. It is a modeling/assembling parametric tool. It means you can use nodals to define a geometry (a building, a road, raillings, brick walls…) by assembling sub-geometries that you drive using space or repetition nodes.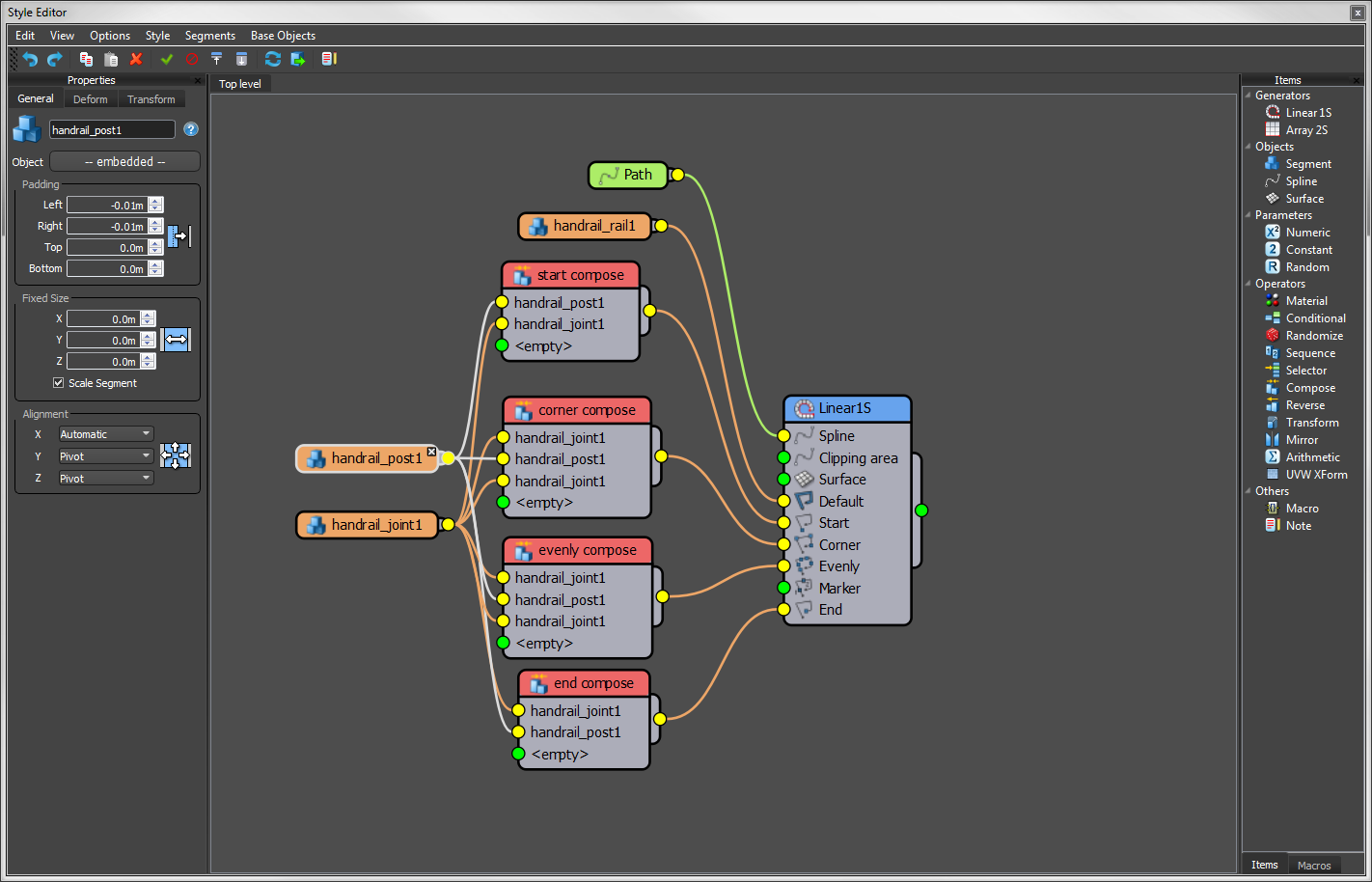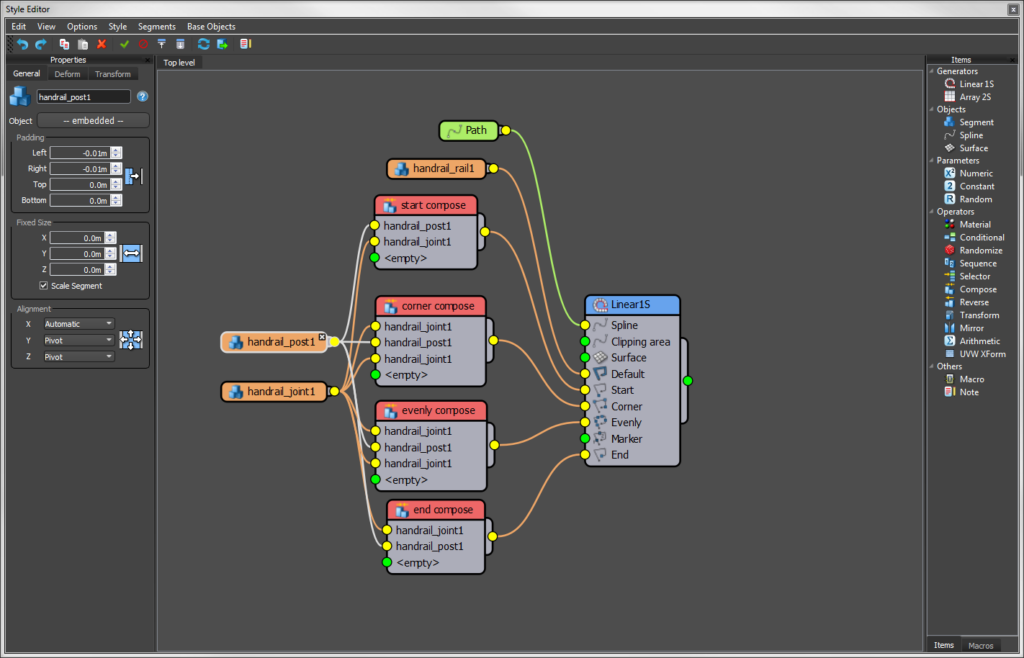 The 1st approach is quite disturbing as it is different from what you are used to doing in 3ds Max. It is closer from what you can find in Rhino with Grasshopper or in Houdini. But as it is parametric, RailClone makes it easy to modify a group of objects with the same style.
You have to cut your model in elementary models that you will assemble in RailClone's nodal system. For instance, for a railling, you will define: pole, corner posts and window. You will connect the geometries in the Style Editor to create the "railling" style. Then you'll create a spline and apply the style on it.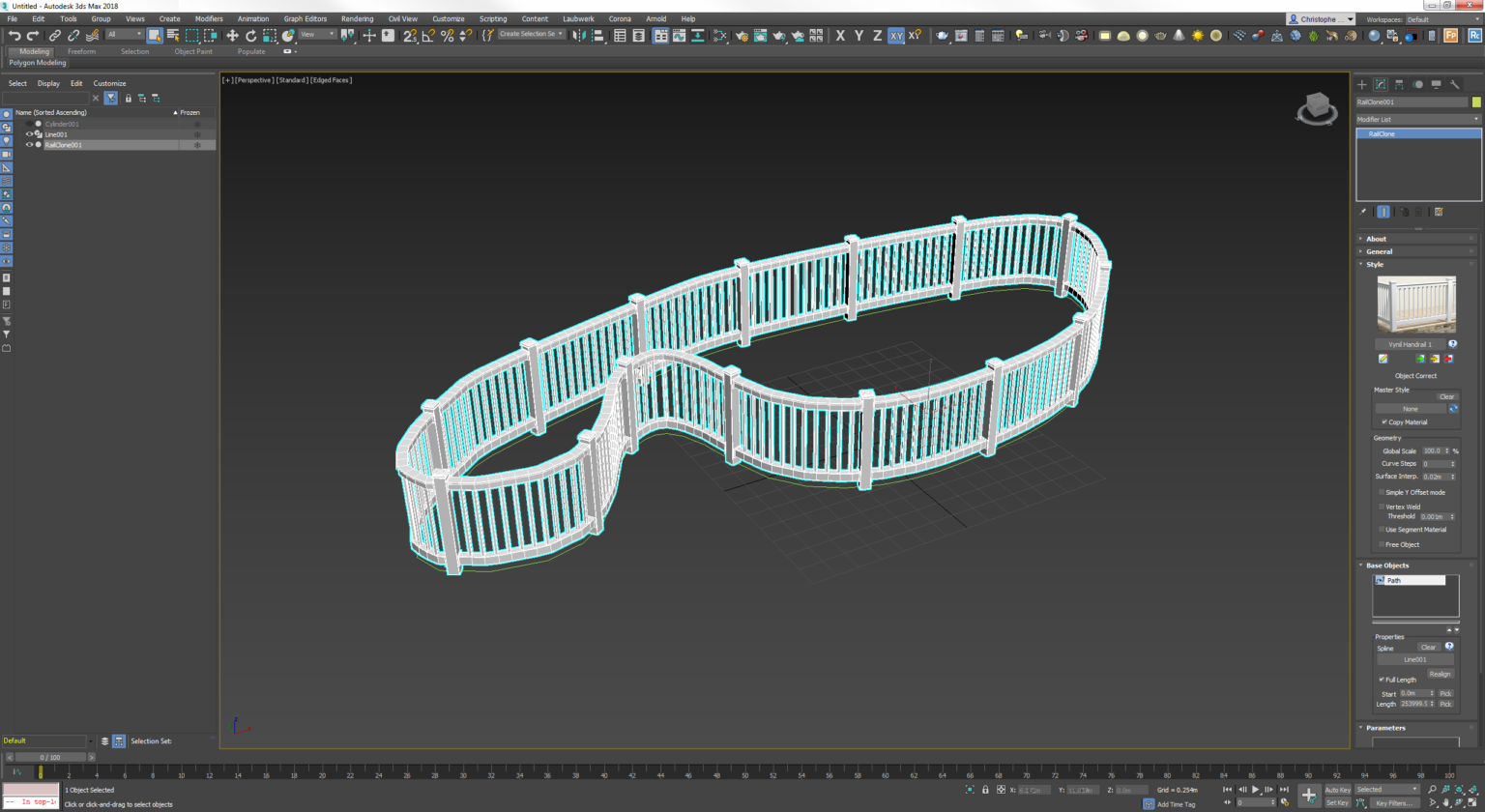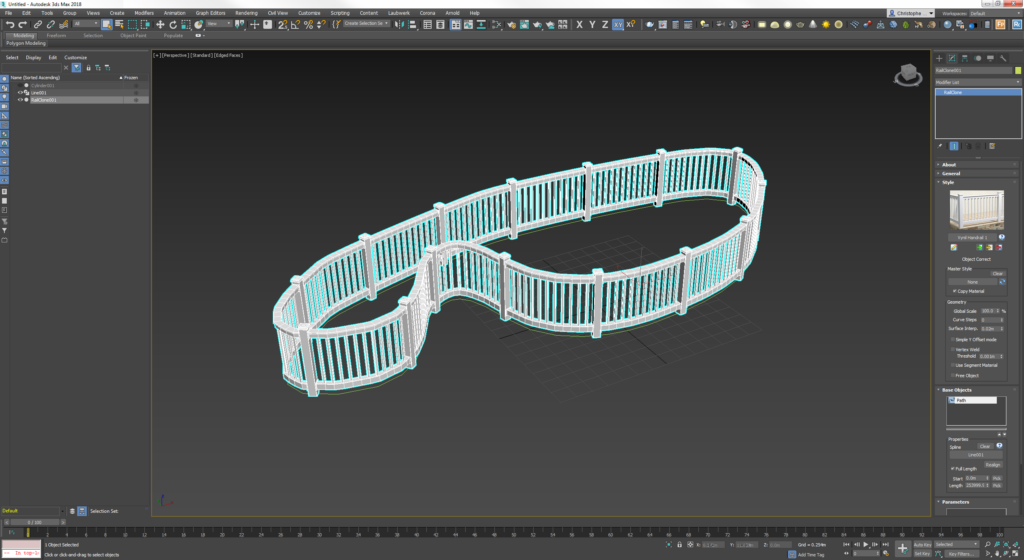 If you change the spline, the geometry is adapting instantly. To change the size of the various elements, their space or even to change their geometry, just open the style editor. It is the heart of the system so you'll have to handle it quickly. It is not as addictive as the Substance Designer editor but you can get caught in the game as possibilities are huge.
You can do the same not only with a spline but with a surface and build walls for example.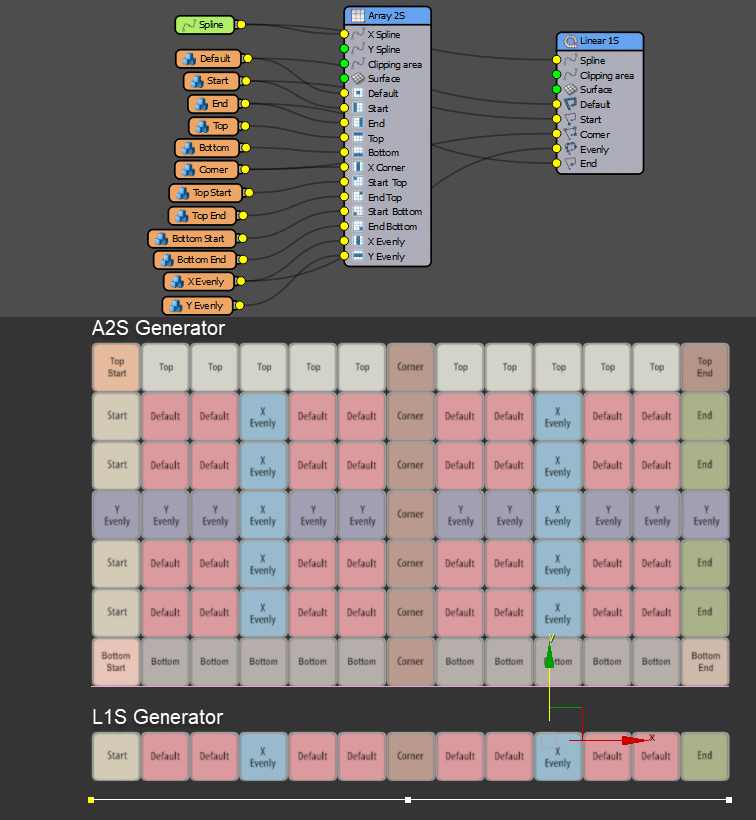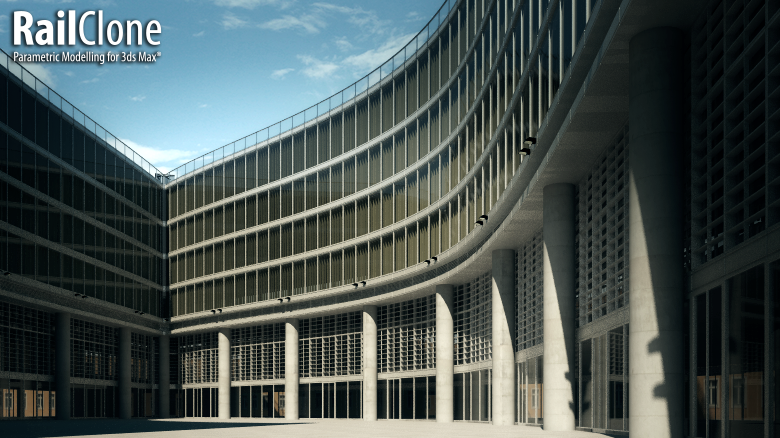 Of course, you still need to do a few things to "break" ths repetitive modeling. There are several tools in RailClone to add random size, rotation, position, etc. directly within the geometry or a "random node" to connect various models. You can also add a marker on a spline or a surface that you place a different geometry and therefore break the repetition.
More advanced nodes and macros open a wide range of modeling possibilities thanks to this tool.
It will require to invest a bit of time to handle RailClone properly. But with the help of the tutorials and the library of ready-to-use objects, you'll be able to get your first RailClone setups within a couple of hours. You can test the product with a free "Lite" version.
There is a lot to learn in the documentation and in the tutorials. Don't hesitate to have a look: