Why you should render your FStorm images with Ranch Computing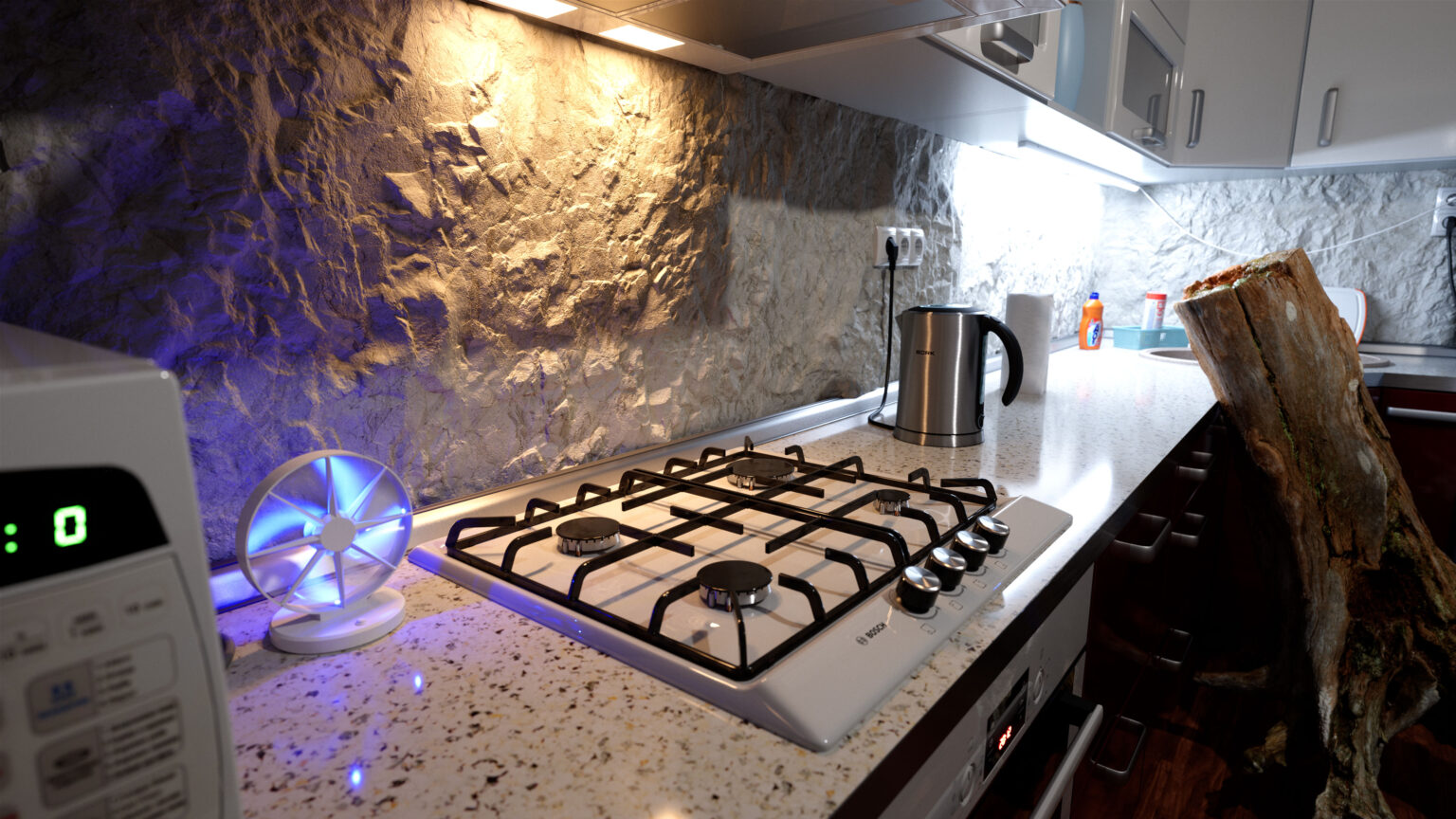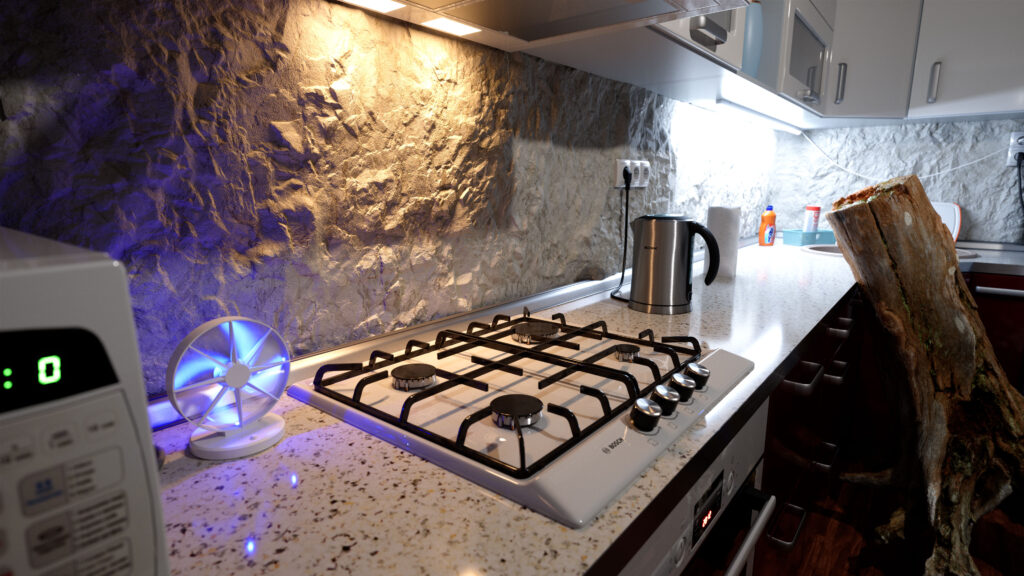 If you don't know this new render engine yet, it's time to try it now! It's a completely GPU-based renderer meaning you need a decent graphical card to render with it (see more for the system requirements). If you are a 3D artist or a PC gamer, there is a chance you already have a powerful one (or more?) then you are ready to download FStorm render and install it on your machine. The great thing with this engine is you can use it for free, of course, the only drawback is the fact the rendered image will be watermarked (a light spiral that is not really 'dirty' like the one you get with Arnold renderer). Okay, we forgot to mention FStorm render is currently only available for 3ds Max, but we don't lose hope that FStorm will be available for all major 3D software.
We have been following the FStorm development since the beginning (FStorm version 0.2x). At this moment, we were already impressed with the quality of the images produced with this 'new-born' renderer. Until now, we enjoy following the Facebook group dedicated to FStorm: there, you can get the very last news, watch incredible visuals day by day, report bugs and exchange with an important community (the group already contains about 9,000 members). We feel like we are a part of it: for instance, we shared the pure (i.e. excluding the loading time of the scene) render time given with the 'Benchmark Scene 2' on one of our GPU render nodes. Our 2 minutes 45 seconds render time was in fact the fastest one.
We used again this 'Benchmark Scene 2' scene provided by Karba (which is in fact the nickname of Andrey Kozlov, the creator of FStorm Render), this time in production mode, to show you that we offer a valuable rendering service. First of all, we prepared the scene (it's only a matter of seconds) for the RANCH render farm system with our tool RANCHecker for 3ds Max maintained almost every day to offer you the easiest and comprehensive preparation tool.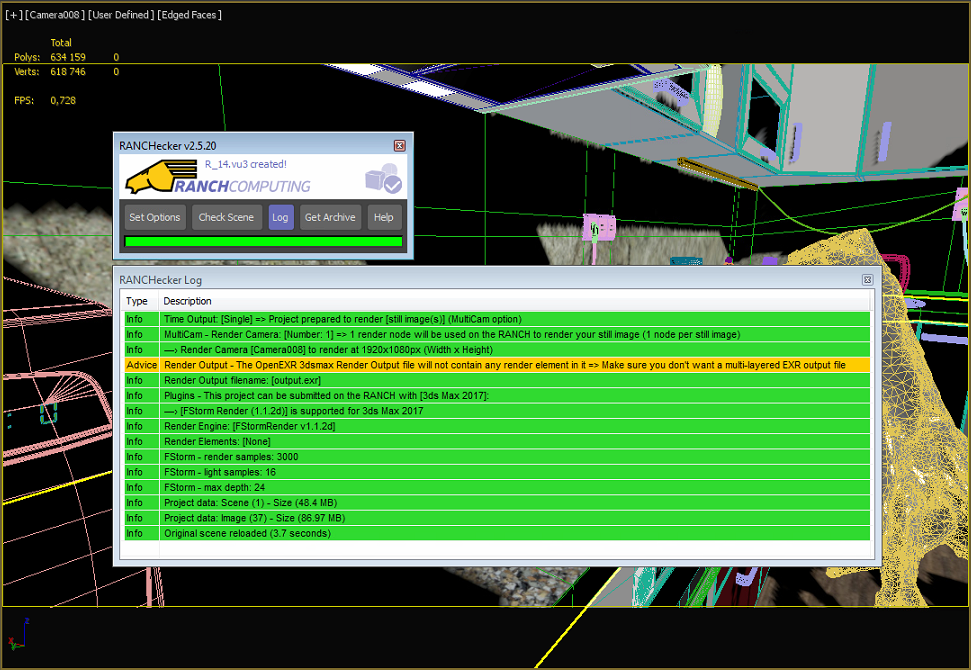 This Full HD image cost 0.46€ and was rendered in 3 minutes and 21 seconds. This time includes the loading time of the scene and the CPU scene-preparation phase.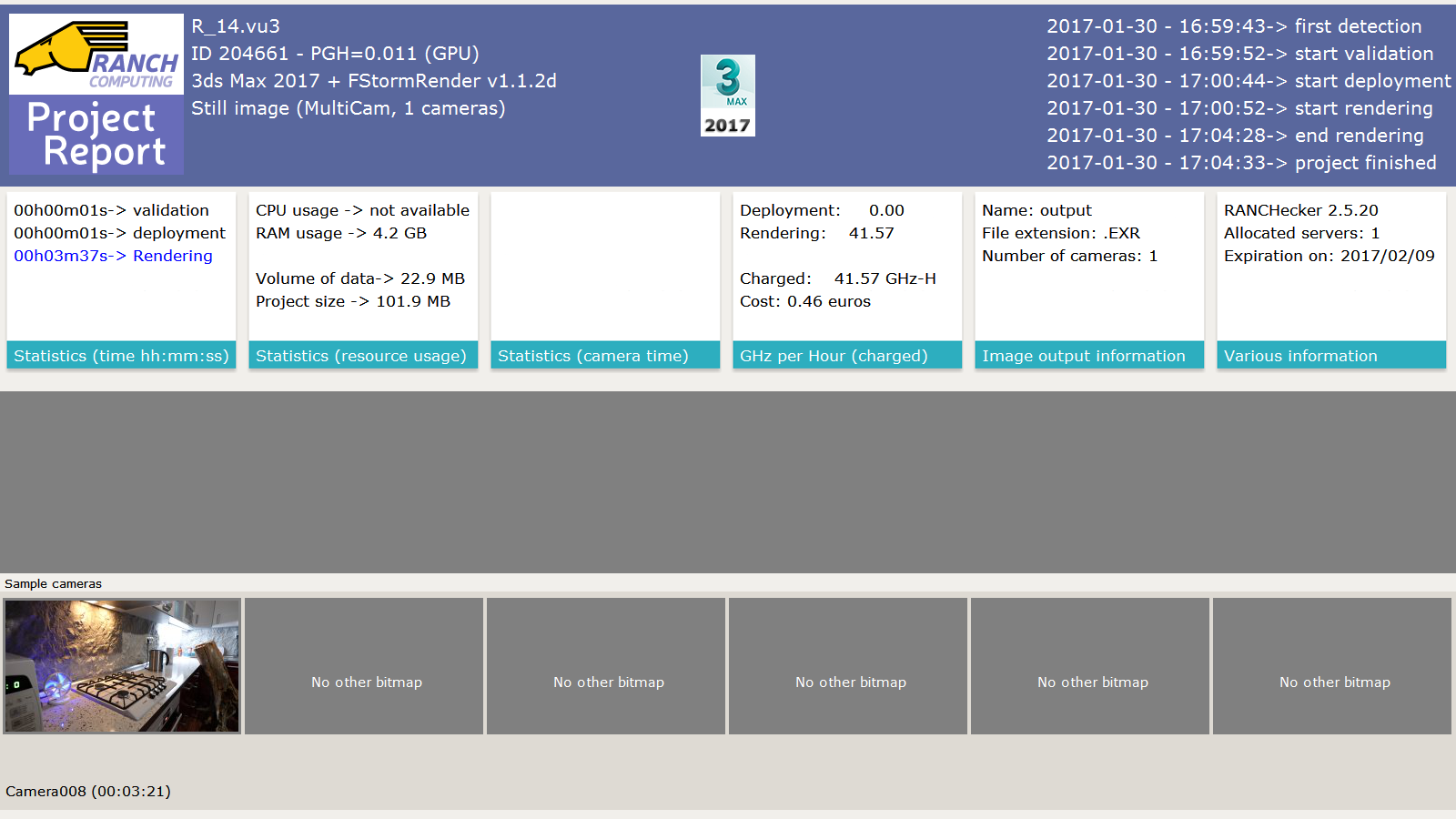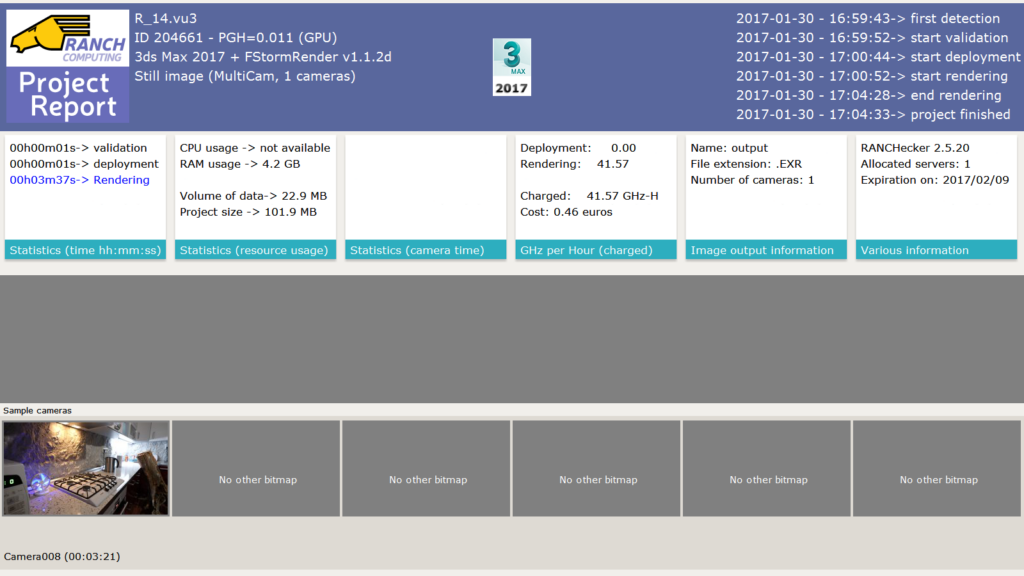 We couldn't stop here and rendered once again this scene in 4K which is much more the render size needed nowadays.
The 4K image was rendered in 9 minutes 22 seconds and cost as little as 1.27€ which is a worth value knowing that a single workstation using a nice GTX 1080 graphic card would render it in about 45 minutes.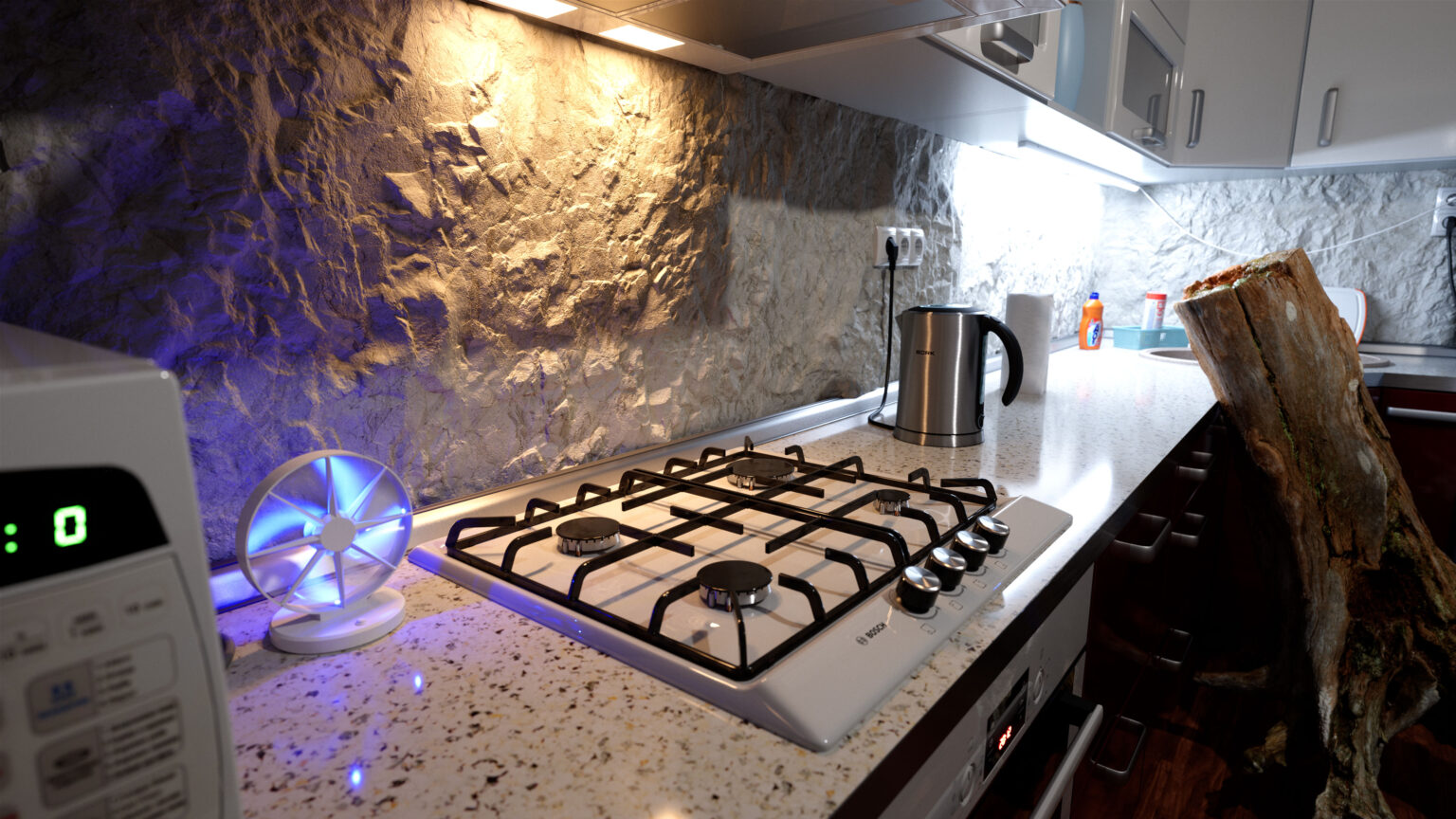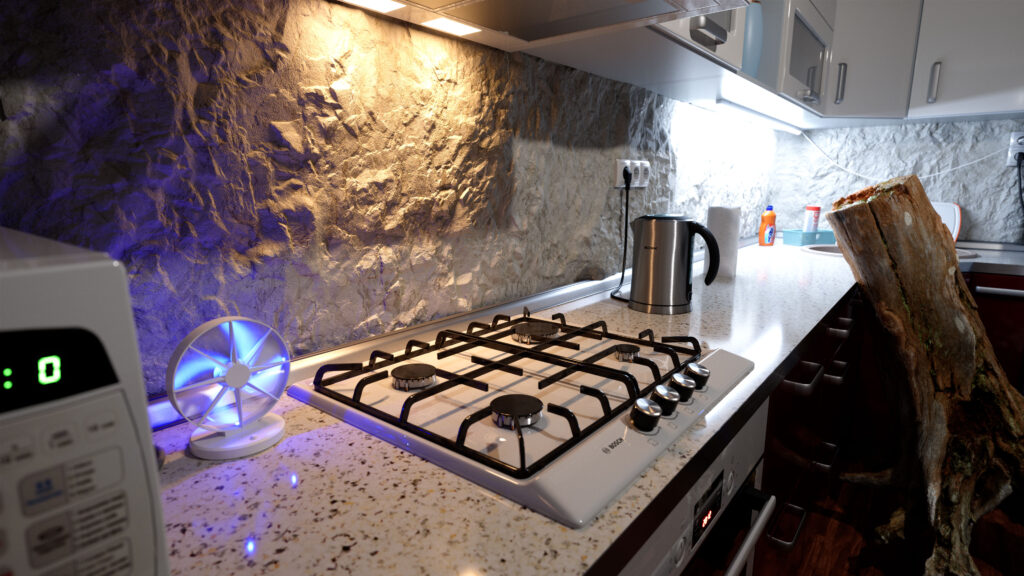 If you are a new RANCH user, just contact us after registering to get 30 € FREE trial (no watermark) to test our GPU render farm with your FStorm scenes.