Documentation
Home / Documentation / RANCHecker & RANCHSync


Supported Softwares

Workflow

Pricing

Ranch
RANCHecker & RANCHSync Introduction
We have developed multiple tools for users to help along with the farm rendering process.
It is recommended to always use the last version of our tools to maximise the compatibility and minimise the risk of issues.
RANCHecker
It create a single archive of your project (scene + assets) that will be uploaded on the farm.
Each software has its own RANCHecker version and its own file extension format (.vux).
For installation and use, please refer to the documentation on the dedicated softwares pages.
RANCHSync
This tool outil has multiple functionalities:
Download the rendering result of a project computed on the RANCH (images, simulation, …)
Upload the archive created by RANCHecker *
*depending on the software, see the chart
first usage
Connect your account with the API key found in Settings > Upload and download on your Dashboard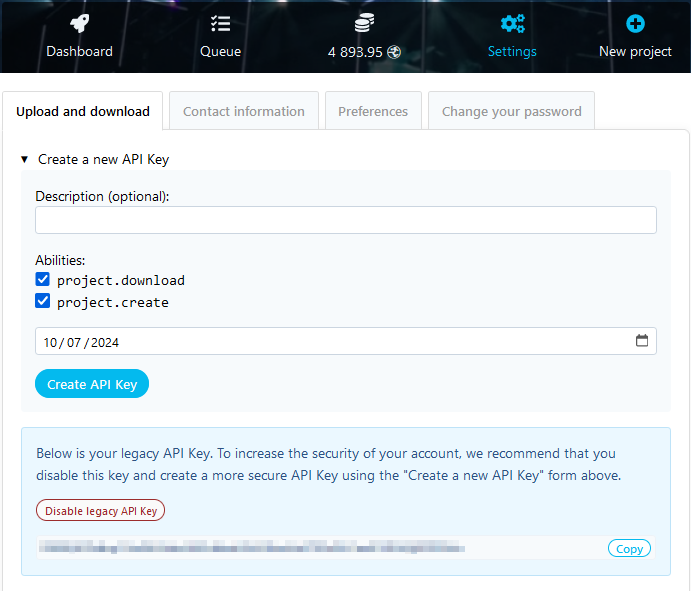 Choose the default directory where your renders will be downloaded. Initialy, it is set on C:\Users\username\RANCHSync_projects
Interface
Main windows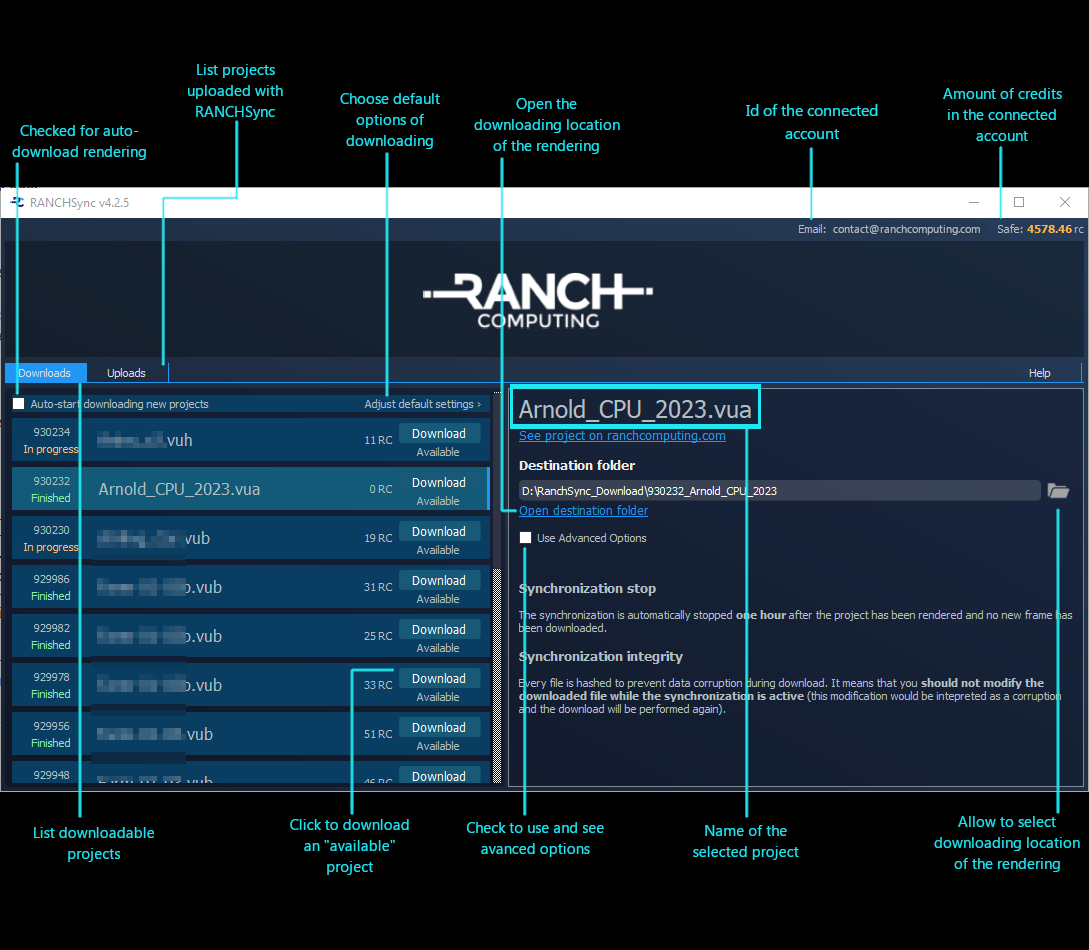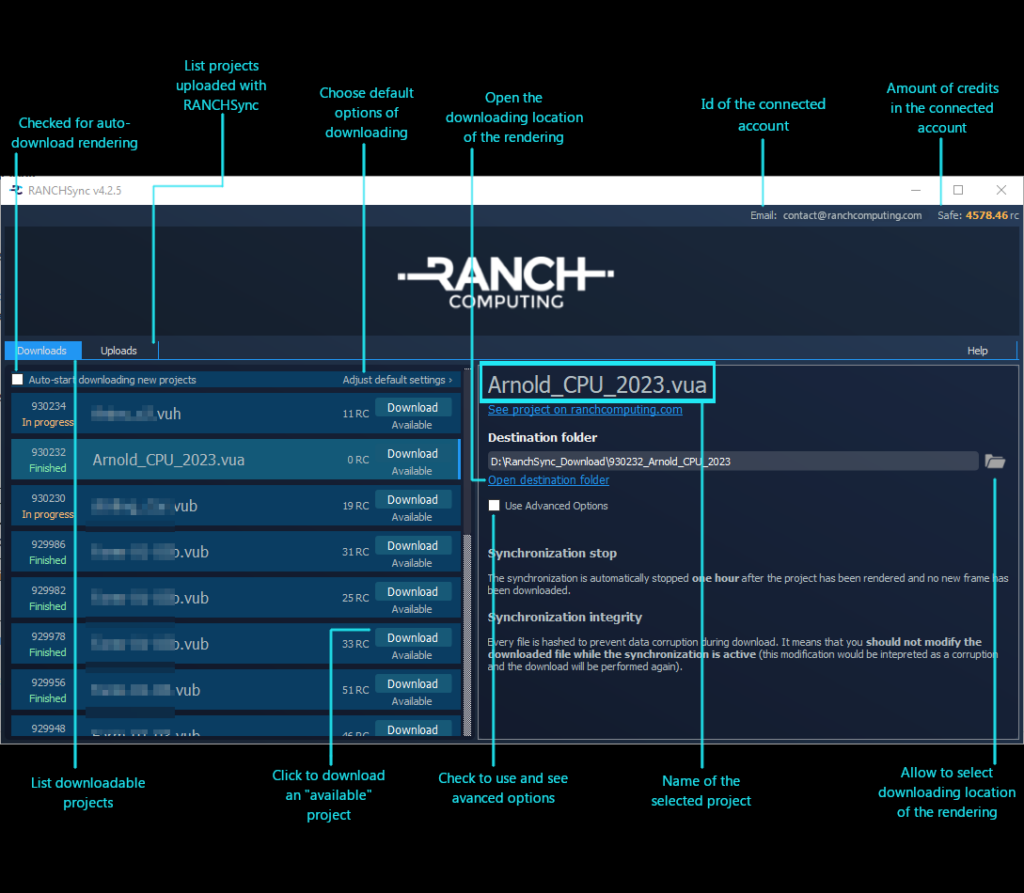 The interface is composed of 3 tabs « Download », « Upload » and « Help ». Each is divided in 2 part (except 'Help') :
In the left, the projects list on the connected account.
In the right, the download options for the selected project in the left part
Tray Icone
When you quit the main interface, RANCHSync stay in background task in your computer. However, it remains accessible in the tray menu in your task bar.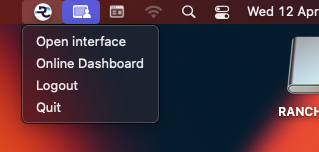 | Command | Windows | Mac |
| --- | --- | --- |
| Left click | Open the main interface | Open the Menu |
| Right Click | Open the menu | Open the main interface |
Open interface : Open the main interface
Online Dashboard : Open the dashboard of your default browser
Logout : Disconnect the API key currently connected (to link another account for example)
Quit : Completely close RANCHSync